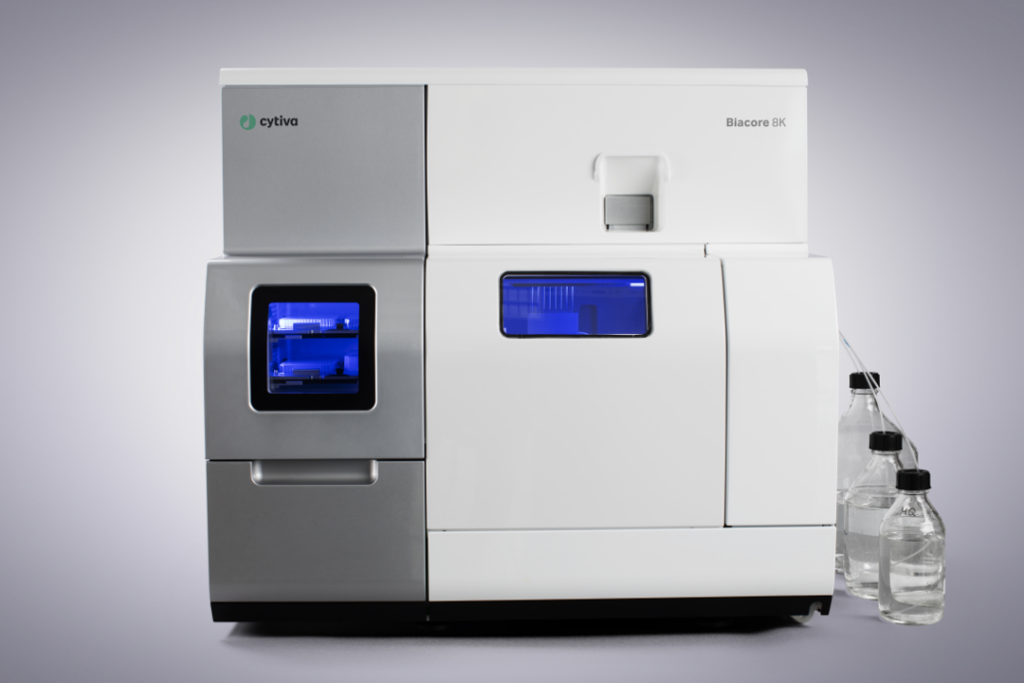 Biacore 8K Surface Plasmon Resonance (SPR)
Cytiva Life Sciences
---
Molecular Interaction Kinetics

Determination of interaction kinetics (Kd, kon, koff) from mM to pM binding constants.
Applications include screening, characterization and quality control of proteins, peptides, nucleic acids, small molecules and biomolecules.
Highly sensitive, high-throughput analyse using 8-channel, 16 flow cell sensor chips.
The sample hotel and analysis temperatures can range from 4°C to 40°C while the sample hotel can be configured with up to four 96 / 384-well microplates for unattended use.