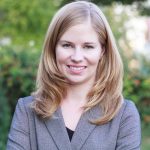 Nancy is a medical researcher focused on improving research quality and health outcomes. Her interests include neuropsychiatric and methodological research. She leads research projects within the TORCH (Toronto Outcomes Research in Child Health) initiative.
Ami is a Clinical Research Project Manager with the EnRICH lab, with a background in clinical research in neuroscience and psychiatry. Ami is passionate about research focused on optimizing patient outcomes and quality of life, and she manages and supports various clinical research studies and initiatives of the EnRICH team.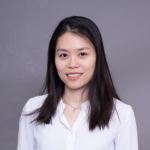 Joanne is a postdoctoral research fellow with the EnRICH lab who recently completed her PhD at the University of Toronto, Lawrence S Bloomberg Faculty of Nursing. She is interested in enhancing research methodologies to help improve the reporting of health outcomes among families and children with rare life-limiting conditions. At EnRICH, Joanne will work on INFORM RARE projects.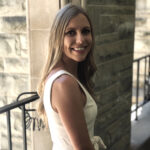 Lisa is a Clinical Research Project Coordinator with the EnRICH lab. She is passionate about advancing research methodologies through innovative research to improve child health outcomes. Lisa is currently leading a clinical trial for a multi-center research project that aims to improve the way COVID-19 guideline recommendations are presented to youth.
Katherine Goren, BHSc
Clinical Research Project Assistant
Alvina Asif Jiwani
Research Summer Student
Emma Stallwood, BPHE, BA
Clinical Research Project Assistant
Leena Saeed, BSc
Clinical Research Project Assistant
Cara Murphy, MSc, PMP
Clinical Research Project Manager
Adrian Sammy
Research Summer Student
Pravheen Thurairajah, MSc
Clinical Research Project Assistant
Will Douglas
Research Summer Student
Jaycie Dalson
Research Summer Student
Craig Rodrigues, BSc, MD(c)
Summer Student
Andy Monsour, MPH
Clinical Research Project Manager
Sagar Patel, MD Candidate
Summer Student
Andrea Verdugo
Administrative Assistant