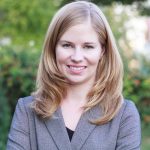 Nancy is a medical researcher focused on improving research quality and health outcomes. Her interests include neuropsychiatric and methodological research. She leads research projects within the TORCH (Toronto Outcomes Research in Child Health) initiative.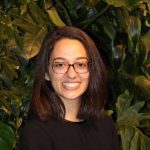 Andy is an epidemiologist with a background in paediatric respirology and sleep medicine research. Andy manages various clinical research projects at EnRICH, including the Instrument for reporting Planned Endpoints in Clinical Trials (InsPECT) project.
Ami is a Clinical Research Project Manager with the EnRICH lab, with a background in clinical research in neuroscience and psychiatry. Ami is passionate about research focused on optimizing patient outcomes and quality of life, and she manages and supports various clinical research studies and initiatives of the EnRICH team.
Emma Stallwood, BPHE, BA
Clinical Research Project Assistant
Craig Rodrigues, BSc, MD(c)
Summer Student
Leena Saeed, BSc
Clinical Research Project Assistant
Cara Murphy, MSc, PMP
Clinical Research Project Manager