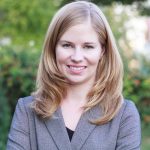 Nancy is a medical researcher focused on improving research quality and health outcomes. Her interests include neuropsychiatric and methodological research. She leads research projects within the TORCH (Toronto Outcomes Research in Child Health) initiative.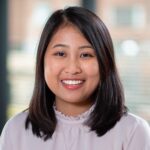 Ami is a Clinical Research Project Manager with the EnRICH lab, with a background in clinical research in neuroscience and psychiatry. Ami is passionate about research focused on optimizing patient outcomes and quality of life, and she manages and supports various clinical research studies and initiatives of the EnRICH team.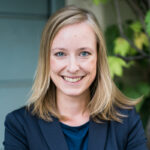 Karolin is a postdoctoral research fellow with the Cundill Centre for Child and Youth Depression at the Centre for Addiction and Mental Health (CAMH). She is passionate about improving the consistency, validity, and youth-centeredness of outcome measurement and reporting in child and youth mental health.
Ellen is a postdoctoral research fellow with the EnRICH lab, with a background in epidemiology and public health. She has an interest in the selection, development and validation of health outcome measurement instruments. Ellen is leading the PRISMA-COSMIN study, in which a reporting guideline for systematic reviews of outcome measurement instruments will be developed.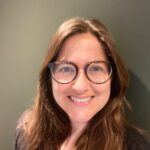 Andrea received her BA (Honours) in Sociology at Bishop's University. She began her career in research administration at SickKids in 2007. Andrea works with four CHES scientists and their labs, manages lab and CHES program websites, and coordinates KT training programs within the SickKids Learning Institute.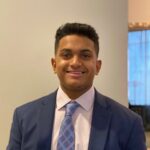 Adrian Sammy, BSc
Clinical Research Project Assistant
Adrian is a Clinical Research Project Assistant with the EnRICH lab. He works on developing Registry Based Trial Design – making the best use of longitudinal patient registries to serve as a platform for intervention studies.
Lisa Patterson-Stallwood, MSc
Clinical Research Project Coordinator
Leena Saeed, BSc
Clinical Research Project Assistant
Alvina Asif Jiwani
Research Summer Student
Joanne Tay, RN, MPH, PhD
Postdoctoral Research Fellow
Emma Stallwood, BPHE, BA
Clinical Research Project Assistant
Andy Monsour, MPH
Clinical Research Project Manager
Andrea Verdugo
Administrative Assistant