January 4th, 2022 – Welcome two new PhD Graduate Students, Yacine Choutri and Laurie Liu, to the Huang lab!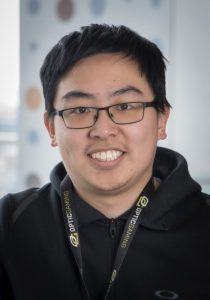 July 13th, 2021 – Congratulations to Fupan Yao, PhD Candidate, for being awarded a Restracomp Scholarship in the Spring 2021 competition!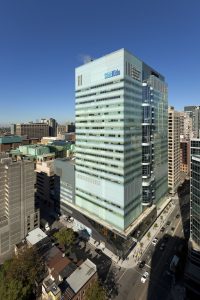 June 24th, 2021 – We are back from COVID, our lab is now at 75% capacity!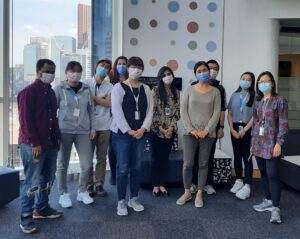 June 2nd, 2021 – Congratulations to Xiaolian Fan for starting her new position as Research Coordinator in Dr. Steve Scherer's Lab. Many thanks for all your hard work and contributions to the Huang Lab the past five years!

May 19th, 2021 – Congratulations to INVIVO! We were very fortunate to have a compassionate team serious about creating an animation that helps families understand the mission of @RBTCSickKids – focused on previously severely neglected, orphan rare cancers.

"Our animation about The Rare Brain Tumor Consortium for @RBTCSickKids has won🏆GOLD in the @nyxawards!
Communicating science is what we love to do and we're thrilled to be recognized for it!
🔵🟢🟡https://t.co/Swhc2Lv0yi"

— INVIVO (@INVIVOcom) May 19, 2021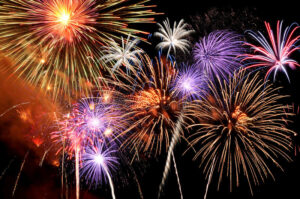 Jan 1st, 2021 – Happy New Years!

Dec 7th, 2020 – Congratulations to Elizabeth Richardson for a successful Master's Thesis Defense!

Dec 2nd, 2020 – Congratulations to Dr Annie Huang for her appointment as Associated Chair of Research. Department of Paediatrics at SickKids and University of Toronto!

Sept 9th, 2020 – Congratulations to Ben and Sabrina on their new baby boy!
July 30th, 2020 – Congratulations to Iqra for receiving the Dalton Whitbread Scholarship Fund
July 30th, 2020 – Congratulations to Bryan for receiving the Hold'em for Life Oncology Fellowship
July 30th, 2020 – Ben Ho has been awarded an Ontario Graduate Award to support his PhD work – well done Ben!
April 13th, 2020 – Tannu Suwal successfully defended her Master's thesis – Congrats Tannu!