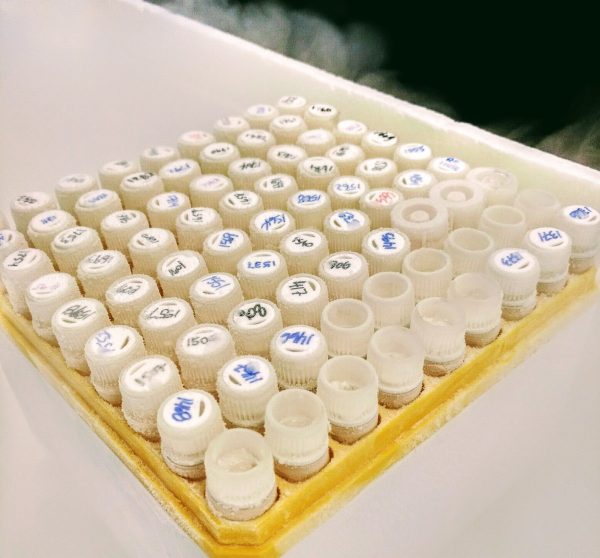 Ready to submit samples?
Here are a few things you should know:
We use iLab for our project management. Use the links below to submit a request or make an account if you need one.
Please note, that if you are submitting samples of human origin, we will require your REB approval number, date of expiry, and a copy of the approval letter for our records. Please see our Policies.
Samples should be submitted:

on dry ice;
in tubes >500uL (not PCR tubes);
labelled with black permanent ink; and
samples of human origin MUST be de-identified.

Shipping address is on our Contact page.
The facility operates on a first come first served basis. For routine extractions/analysis, the turnaround time should be between two to four weeks from completion of the following:
samples delivered to the AFBM;
iLab submission completed and approved by the PI;
submission of the sample list; and
submission of the REB/AUP details for human or animal samples.
For new projects requesting method development, extraction, and analysis, the turnaround could take between three to six months depending on the complexity of the assay to develop.
There may be an additional fee for rush service.