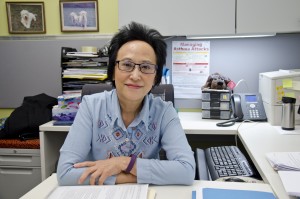 This past year OASIS turned 10. It seems like just yesterday that OASIS (Ontario Asthma Surveillance Information System) was born, but in fact it has been a decade! Although I am shocked about how fast time has gone by, I am extremely proud of how much OASIS has matured over the past 10 years. It has been quite a journey, which I am excited to share with you!
Ten years ago we treaded into unknown territory. We started with only a case definition of asthma and an ambitious vision to create a population-based database. Today, the OASIS database has matured into an entity that has been recognized as a prototype for population surveillance. Data has been assembled from 1996 to current, and the database follows over 2 million Ontarians with asthma, reporting their health status and outcomes annually.
The OASIS team is grateful for the significant contributions that so many have made to our work. We have met and collaborated with many amazing individuals throughout this journey, including researchers, clinicians, students, trainees, stakeholders, patients and families. In this report, we will share with you the details of this journey, the multitude of milestones that OASIS has reached, and our ambitious plan for the next 10 years.
It has been an honour to lead OASIS over the past 10 years and I look forward to the next 10!
Teresa To, M.Sc., PhD
Director, Ontario Asthma Surveillance Information System
Senior Scientist, The Hospital for Sick Children
Professor, Dalla Lana School of Public Health, University of Toronto