Our students had some incredible opportunities to present their work this summer. Below are some pictures from the Nairobi International Scientific Conference, Centre for Global Child Health Rounds, Ophthalmology Rounds, and student poster presentations.
Students from our Kenya group presented at the Nairobi International Scientific Conference in June 2017.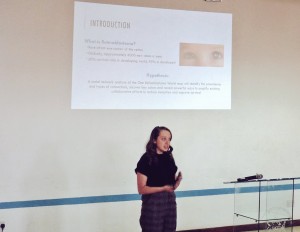 Hannah presented on her work with the social network analysis of the One Retinoblastoma World Map network.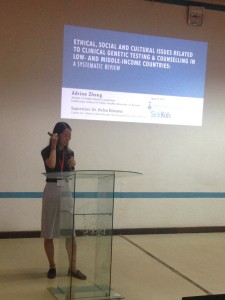 Adrina presented on her findings of a systematic review of cultural issues surrounding clinical genetic testing.
Our Toronto based students presented about their retinoblastoma research projects at the Centre for Global Child Health Rounds in August 2017.

Left to Right: Max, Beth, Jamie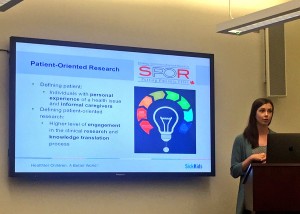 Beth presenting on meaningful patient engagement in the retinoblastoma community.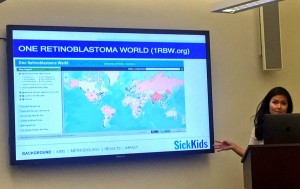 Jamie presenting on the global retinoblastoma network: One Retinoblastoma World Map.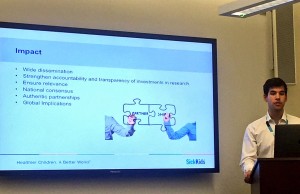 Max presenting on establishing the "top 10" priorities for retinoblastoma research.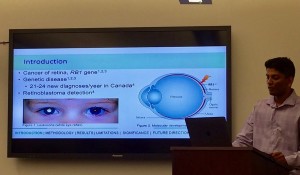 Arunan presented his retrospective chart review, and the process of attempting to identify preventable causes of retinoblastoma treatment failures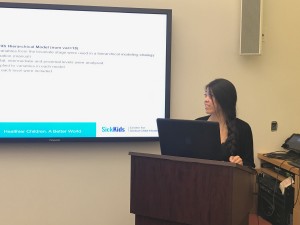 Victoria presented on the process of establishing a novel pediatric eye-specific biobank.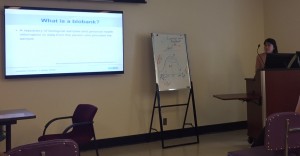 Victoria also presented at the weekly Ophthalmology Rounds to update the department on the Biobank plans and gather feedback going forward.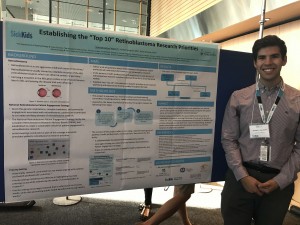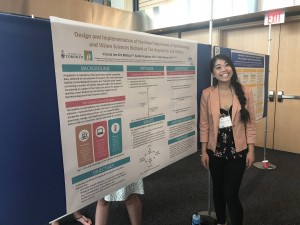 Max and Victoria presented their work at the summer student poster presentations in August 2017.