Retinoblastoma (childhood eye cancer) is curable, but patient outcomes remain poor in many low- and middle-income countries. Optimal resources and expertise for retinoblastoma management have been outlined in published clinical guidelines, serving to direct health policy and practice at national, regional and institutional levels. However, the capacity of retinoblastoma treatment centres to implement such guidelines varies worldwide.
We are performing a situational analysis to document resources and expertise available at retinoblastoma treatment centres, and to map their global distribution with retinoblastoma incidence.
A separate social network analysis of the treatment centres will reveal strong hubs of connectivity and weaker, disconnected nodes. By juxtaposing these identified features to the characteristics of each facility (e.g. expertise, patient volume, resources identified in the situational analysis) we will generate some predictors of the influence of connectivity on the capacity to deliver retinoblastoma care.
Visit the One Retinoblastoma World map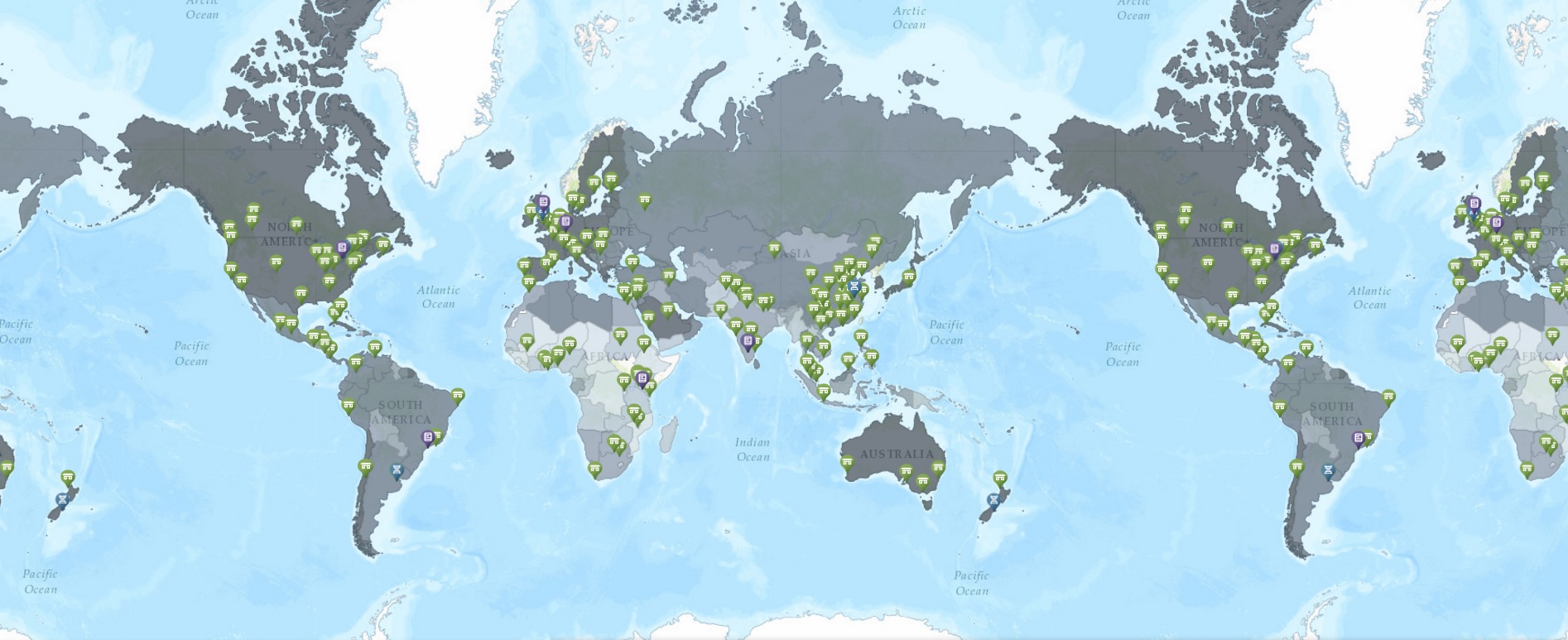 The One Retinoblastoma World map displaying retinoblastoma treatment centres, explored by the global demographic map layer of the Human Development Index.