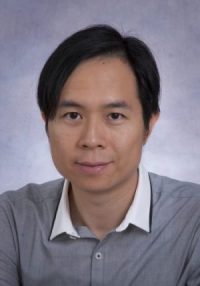 Dr. Ryan K.C. Yuen – Principal Investigator
Scientist, Genetics & Genome Biology, The Hospital for Sick Children (SickKids)
Assistant Professor, Department of Molecular Genetics, University of Toronto
Ryan received his PhD with Dr. Wendy Robinson at the University of British Columbia in 2011, investigating the epigenetics of human fetal and placental development. His postdoctoral research with Dr. Stephen Scherer (at SickKids Research Institute) primarily focused on exploiting whole genome-scanning methodologies to dissect the underlying genetic architecture in autism spectrum disorder and related neurodevelopmental conditions. His current major research focus is to develop novel disease gene discovery strategies, effective diagnostic approaches and better treatments for brain related disorders.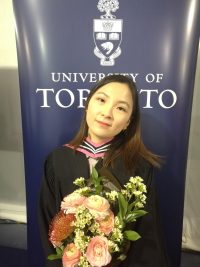 Yue (Anita) Yin – Data Analyst
Anita completed her B.Sc. in Cell & Molecular Biology specialist program and Applied Statistics minor program from University of Toronto (Scarborough) in 2016. During her B.Sc., Anita completed her first co-op work-term in a research team focusing on reproductive health and developmental diseases at BGI-Shenzhen in China. Then she finished the second work-term in the Heon Lab at SickKids, studying inherited eye disorders. In 2017, Anita received her M.Sc in Biostatistics from University of Toronto. During her M.Sc., Anita worked on a practicum project, co-supervised by Dr. Sondheimer and Dr. Strug, where she modeled nuclear DNA and the mtDNA misalignment effect on Type 2 Diabetes. Anita joined Yuen Lab in the summer of 2017 as a Data Analyst. She mainly focuses on statistical analyses of NGS sequencing data and data management for the lab. In her spare time, Anita enjoys exploring different brunch places and watching movies.
anita.yin@sickkids.ca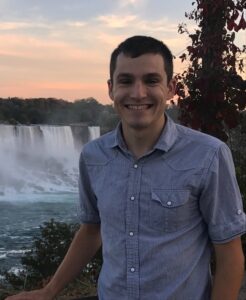 Ian Backstrom – Research Technologist
Ian Backstrom graduated from the University of British Columbia in 2016 with a B.Sc. in Microbiology and Immunology. During his undergraduate program, he worked as a co-op student at the UBC Wine Research Centre, genotyping yeast used in wine production, and at the BC Cancer Research Centre, studying gene knock-downs as chemosensitizers and exploring effective delivery methods for copper-complexed drugs to tumor cells. After graduating, Ian began work as a biological technician at Precision Nanosystems Inc., where he helped provide biological endpoint data to determine the toxicity and delivery efficacy of company-made liposomes. After a move to Toronto, Ian started his current position as a research technologist in the Yuen lab. In addition to his scientific endeavors, Ian is a classically trained singer having worked with opera, operetta, and musical theatre companies throughout Toronto and Vancouver. During his free time Ian enjoys hiking, hanging out with his dog, and playing the piano.
ian.backstrom@sickkids.ca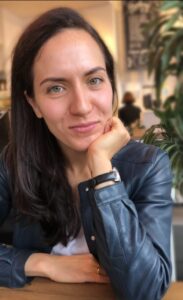 Dr. Sasha Mitina – Research Fellow

Sasha obtained her Master's degree from the Faculty of Bioengineering and Bioinformatics at the Lomonosov Moscow State University and her PhD from the Center for Life Sciences at Skolkovo Institute of Science and Technology in Moscow. In her thesis work under supervision of Prof. Philipp Khaitovich, she investigated the role of breast milk lipid composition in postnatal brain development as well as molecular changes underlying the evolution of the human brain. Sasha joined the Yuen Lab in September 2021 as a Research Fellow to study the role of tandem repeat expansions in human neurological disorders.
sasha.mitina@sickkids.ca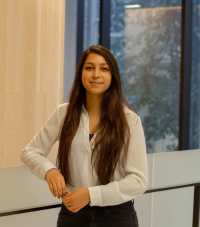 Mahreen Khan – PhD Candidate

Mahreen completed her B.Sc. in the Human Biology Genetics program at the University of Toronto, and is currently pursuing her PhD in the Department of Molecular Genetics at UofT under the supervision of Dr. Ryan Yuen and Dr. Christopher Pearson. She is interested in identifying genetic modifiers of tandem repeat expansions through next-generation and long-read sequencing in addition to in vitro experiments. In her free time, Mahreen enjoys binging Netflix shows, trying new amateur home-cook recipes, and showing off pictures of her dogs.
mahreen.khan@sickkids.ca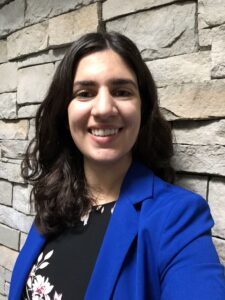 Linda Pallotto – Assistant Research Technologist
Linda completed her B.Sc. in Biology at the University of Waterloo in 2021 where she was primarily interested in genetics and molecular biology. During her undergrad, she was a co-op student at the University of Calgary where she worked on C. elegans to describe single nucleotide polymorphisms (SNPs) that cause drug resistance in nematodes. She is now shifting her area of interest from worms to humans and joined the Yuen Lab to identify repeat expansions that contribute to diseases using Sanger and long-read sequencing. In her free time, she likes to watch movies, knit, and spend time with her cat and dog.
linda.pallotto@sickkids.ca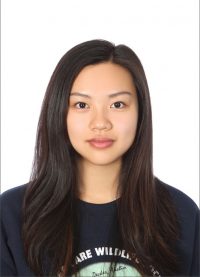 Elisa Guo – Assistant Research Technologist

Elisa Guo is a fourth-year student at the University of Waterloo pursuing a degree in Biology. She worked at the Yuen lab as a co-op student in Spring and Summer 2021 and is now continuing as a part-time assistant research technologist. She is excited to learn about genomic sequencing techniques and apply them to research projects. In her previous co-op term, Elisa worked as a research assistant in a microbiology lab at Agriculture and Agri-Food Canada, studying the anti-microbial properties of fruit pomace in chicken feed. She has also worked as a chemistry teaching assistant at the University of Waterloo. After she graduates, she hopes to work in a lab or clinical setting. Outside of work, Elisa enjoys skiing, hiking, and painting.
elisa.guo@sickkids.ca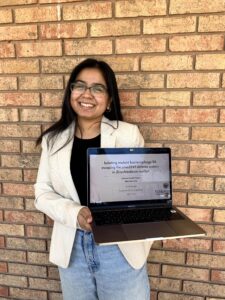 Bushra Haque
– Research Student
Bushra completed her B.Sc. in the Honours Biochemistry program at McMaster University and is pursuing her M.Sc. in the Molecular Genetics program at the University of Toronto. During her undergraduate program, Bushra explored her research interests through a variety of projects that solidified her interests of wanting to understand the mechanisms of genetic disorders. More specifically, through investigations of the epigenome and non-coding regions of the genome to assess their influence on disease pathology. Currently, Bushra has joined the Yuen lab as a summer research student to learn more about tandem repeat expansions and chromosomal copy number variations through next-generation sequencing and long-read sequencing techniques. Outside of the lab, you'll find her making and editing science animated YouTube videos or riding her penny board around the city.
bushra.haque@sickkids.ca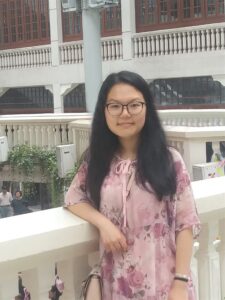 Jenny Du
– Research Student
Jenny Du is a third-year student at the University of Toronto, studying Bioinformatics and Computer Science. She will be working in the Yuen lab as a research course student for the 2021-2022 school year. She is excited to learn about tandem repeat expansions and current genome analysis techniques. Previously, she was a research course student in the Tyrrell lab, studying the realism of computer-generated images in comparison to the actual photos. In her free time, Jenny enjoys cooking, baking, and various forms of embroidery.
junni.du@sickkids.ca
Lab alumni
Dr. Bahareh Adhami-Mojorad – Research Fellow
Charlotte Nguyen – M.Sc. Graduate (2019)
Farah Qaiser – M.Sc. Graduate (2020)
Alona Dov – Graduate Student
Charmaine Lau – Undergraduate Student
Induja Chandrakumar – Undergraduate Student
Michael Wong – Undergraduate Student
Isabella Gallello – Undergraduate Student
Ana Jung – Undergraduate Student
Ching Yeung Lam – Undergraduate Student
Jady Liang – Undergraduate Student
Lebo Wang – Undergraduate Student
Stephanie Nguyen – Volunteer
Cherith Somerville – Volunteer