A Video Game Intervention for Kids with Neurodevelopmental Disorders
Treatments to Improve Emotional and
Behavioural Self-Regulation
Children with disorders that impact neurodevelopment often have difficulties with executive functions and regulating emotions. Cognitive-based video game training has been shown to improve outcomes, however, this training has been expensive, has required professional supervision, and has been investigated only within a narrow group of children.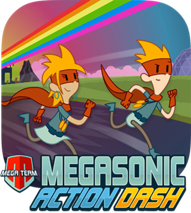 The Mega Team study is testing the effects of a highly engaging, take-home video game-based intervention designed to improve executive functioning in children with various brain-based developmental disorders.
We are no longer recruiting for this study.
Thank you to everyone who reached out and helped us reach our recruitment goals!
---
For inquiries/information, please contact:
Navi Dhaliwal,
Clinical Research Project Coordinator
---