Pierro Lab – 
Neonatal Intestinal Disorders Requiring Surgery
The primary focus of our research is on searching for novel treatment strategies for Necrotizing Enterocolitis (NEC) in the animal model and to translate this to humans. We have established in vitro and in vivo experimental studies using techniques and models established in our laboratory. In vitro, we utilize intestinal epithelial cells or intestinal organoid units; in vivo we use neonatal models of NEC in wild type.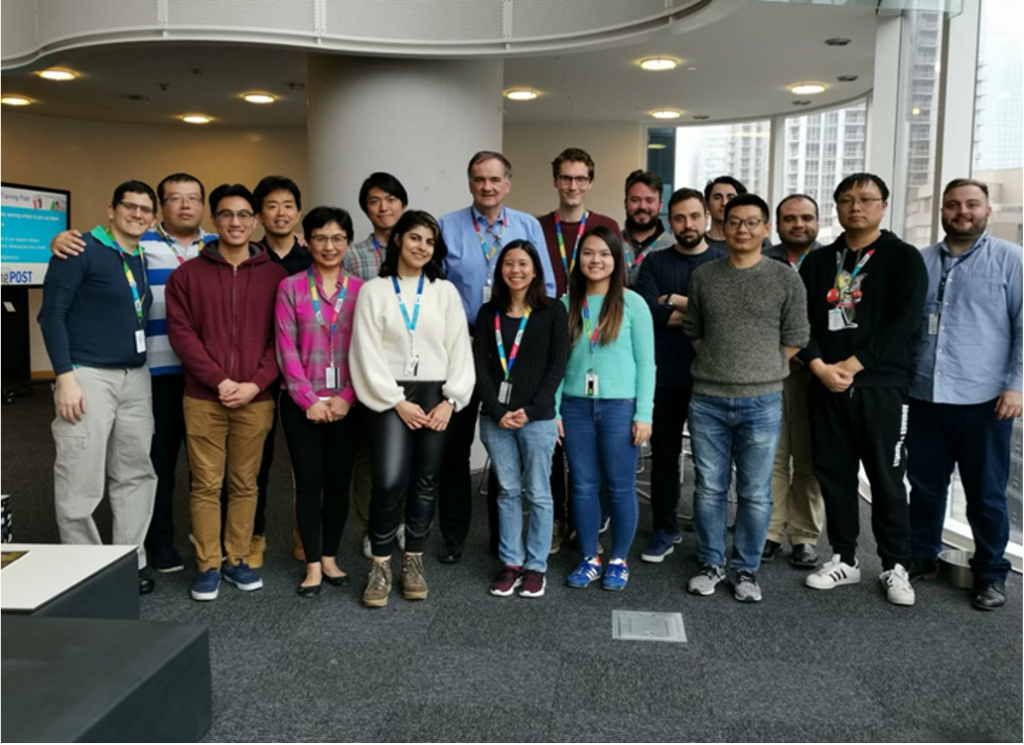 Remote ischemic conditioning (RIC)
Remote ischemic conditioning (RIC) helps organs withstand a subsequent ischemic event. We demonstrated that RIC improve the microcirculation during NEC. In a neonatal mouse model of NEC, RIC rescues intestinal injury, inflammation and oxidative stress which are associated with experimental NEC. This study, for the first time, demonstrated that remote ischemic conditioning may have potential as a novel therapeutic option for NEC.
Stem cell and its derived compound
Intestinal stem cells (ISC) initiate gut hemostasis and intestinal regeneration. We have demonstrated that Amniotic Fluid Stem cells (AFSC) rescue intestinal stem cell and stimulate epithelium regeneration in NEC through the Wnt pathway. This study highlighted the potential of stem cell therapy as a novel treatment for NEC. We have further explored this matter by using human stem cells derived compounds such as prostaglandin E2 (PGE2) to rescue intestinal damage.
Established human neonatal intestine tissue sample bank
We have established a bank of human intestinal tissue removed with approval during surgeries which have been used by our laboratory and collaborating laboratories to develop human intestinal organoids, to study the pathogenesis of the disease as well as to test novel treatment strategies in our research endeavors.
Other animal models
In addition, to our research on NEC we have also established additional models for study and research including for ischemic reperfusion, biliary atresia, hirschsprung's disease, testicular torsion, and midgut volvulus. These models add tremendous value and are of benefit not only for our future research endeavors but for collaborating research groups in RI, and abroad.
Dietary supplement and breast milk derived products
NEC incidence is lower in Japan compared to countries such as Canada. During pregnancy and lactation, Japanese women eat high amounts of fish rich in omega-3 polyunsaturated fatty acids (PUFAs), which reduce inflammation in various diseases. Our previous studies demonstrated that omega-3 fatty acids enriched maternal diet reduced neonatal intestinal inflammation and prevented the development of NEC in our mouse model. This is currently being further explored as a potential maternal recommended dietary change to reduce the risk of NEC development in the baby.
We have also identified that human milk oligosaccharides isolated from breast milk increased mucin expression in experimental NEC and reduced the severity of both NEC injury and inflammation (done in collaboration with Dr. Phil Sherman's lab). We showed that milk derived exosomes promote goblet cell function and prevent the development of experimental NEC and demonstrated the efficacy of milk-derived exosomes in treating malnutrition-induced gut dysfunction (done in collaboration with Dr. Deborah O'Connor's lab).