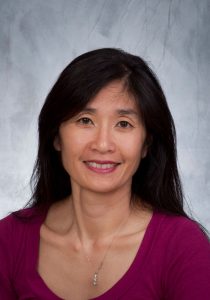 E.Ann Yeh, MD
Principal Investigator
Staff Neurologist
Ann Yeh is a graduate of Harvard University, received an MA from McGill University (Montreal, Canada), and her MD at McMaster University (Hamilton, ON). She completed paediatrics training at McMaster University and pediatric neurology training at SUNY Buffalo. She is currently an Associate Professor of Pediatrics (Neurology) and Associate Scientist (SickKids Research Institute, Neurosciences and Mental Health) at the Hospital for Sick Children, University of Toronto, Canada, where she is the director of the MS and Neuroinflammatory Disorders Centre and served as director of the pediatric neurology training program (2012-2017). She has authored over 100 papers and book chapters focused on pediatric MS and neuroinflammatory disorders, and has specific research interests in visual and psychosocial outcomes in pediatric MS and neuroinflammatory disorders, and wellness, physical activity and lifestyle in pediatric MS and other neuroinflammatory disorders.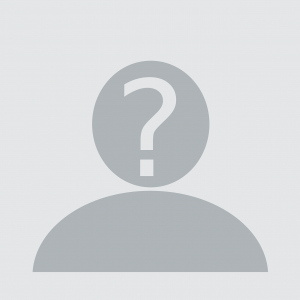 Dr. Giulia Longoni recently joined SickKids as an Assistant Professor of Paediatrics (Neurology) and a Scientist-Track Investigator with the SickKids Research Institute, Neurosciences & Mental Health Program. Giulia received her M.D. from The Vita-Salute San Raffaele University in 2008. Her clinical focus is in the care of children living with multiple sclerosis and other inflammatory brain disorders. Her research focuses on combining innovative image acquisition and analysis approaches with clinical and biological markers, to investigate mechanisms underlying disease onset and progression in pediatric patients with these conditions.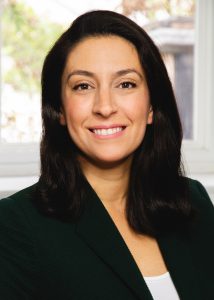 Beyza Ciftci-Kavaklioglu is a Neurologist currently training as a clinical and research fellow at The Hospital for Sick Children, University of Toronto (Toronto, ON). She completed neurology training at University of Health Sciences (Istanbul, Turkey) and obtained her MD at Istanbul University (Istanbul, Turkey). Her main areas of clinical and research interest are multiple sclerosis and pediatric neuroinflammatory diseases with a focus on psychiatric comorbidities.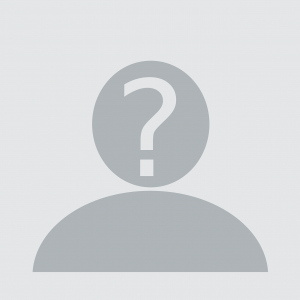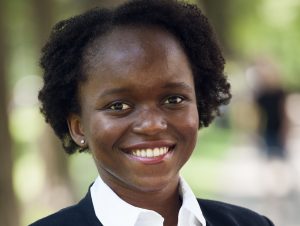 Dr. Leyila Kaseka is a clinical and research fellow in neuroinflammatory disorders at the Hospital for Sick Children. She received her degree in medicine from Laval University in 2012. She completed her pediatric neurology residency at Ste. Justine University Hospital Centre in 2017 and obtained a graduate certificate in basic neurosciences at University of Montreal in 2018. She then joined the Hospital for Sick Children and completed a clinical-research fellowship in pediatric stroke and cerebrovascular disorders. She is currently completing a Master's degree in Medical Sciences at the University of Toronto.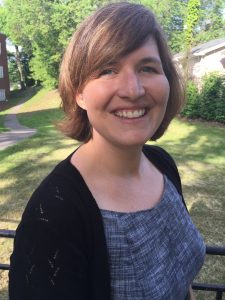 Samantha Stephens received her Masters of Science degree in Exercise Physiology from Ohio University and completed a PhD in Clinical Epidemiology at the University of Toronto. Over the past 15 years she has been involved in developing and validating physical activity outcome measurement tools to determine activity levels of children with chronic conditions; identifying effective strategies and techniques for changing physical activity behaviors, and conducting clinical trials to study the effects of exercise regimens on walking ability, fitness and quality of life in children with Rheumatological conditions.
As a Postdoctoral Fellow in Dr. Yeh's lab, Samantha has recently examined the long-term impacts of physical activity participation on symptoms of fatigue and depression in children with multiple sclerosis. In addition, she is helping to set up a program of research that will examine how sleep, physical activity and physical fitness impact disease activity and symptoms in children with demyelinating disorders. She has also started developing a mobile app and research platform to deliver a physical activity promotion program to help engage youth with demyelinating disorders in becoming more physically active.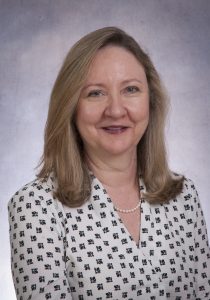 Jennifer Boyd, RN
Clinical Nurse Specialist
Jennifer joined SickKids in 1996 as a Clinical Nurse Specialist in Neurology. She became involved with the Paediatric MS Clinic in 1999 and quickly developed expertise in childhood-onset MS. In addition to her clinical work, she completed a research study on the Experiences of Children and Adolescents Living with Multiple Sclerosis (MS) and often writes and presents to nurses on the topic of paediatric MS.
Jennifer has her bachelor of science degree in Nursing from Western University and a master of health science degree from McMaster University, as well as, her Certification in Neuroscience Nursing in Canada – CNN(C). She became a Multiple Sclerosis Certified Nurse (MSCN) in 2002. She is also an Adjunct Lecturer with the Lawrence S. Bloomberg Faculty of Nursing, University of Toronto, and a Project Investigator with the SickKids Research Institute. Active in numerous professional organizations, Jennifer is a past President of the Association of Child Neurology Nurses (2009-2011), a former Director on the board of the International Organization of Multiple Sclerosis Nurses (2006-2012) and is currently a Trustee on the Multiple Sclerosis Nurses International Certification Board (2016-2018).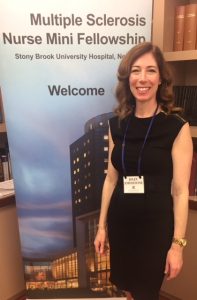 Joley has been employed as a nurse at SickKids since 1999. She completed a nursing diploma (RN) in 1997, a nursing degree (BSN) in 2006, then completed a mastersin nursing (MN) degree and Nurse Practitioner Specialty certification (PCNP) in 2010. Joley is passionate about education and has acted a teacher/mentor to NP students through her Clinical Appointment at the Lawrence Bloomberg School of Nursing. Joley joined the Neurology Division in Feb 2016 where she developed and refined a new nurse practitioner role within the Neuroinflammatory Diseases Program. She recently completed a nursing mini fellowship around the care and management of patients with multiple sclerosis. Joley is interested in the development of education initiatives for patients and families. She assisted in the organization of a patient education event and is presenting working on a research project to improve education for families around new diagnosis of neuroinflammatory diseases.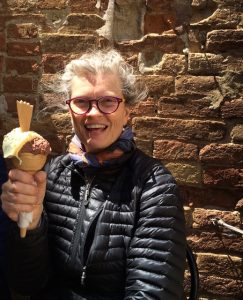 Lynn has been with the SickKids MS Clinic since its inception and brings experience and knowledge as a certified Neuroscience and MS Nurse.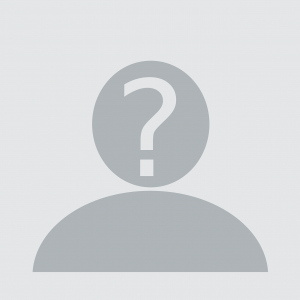 Tara Berenbaum
Clinical Research Project Coordinator
Tara received a Bachelor of Medical Science from the University of Western Ontario. She started at SickKids in 2014 on Dr. Yeh's team and has worked on several different projects. She is currently working as a Research Coordinator on one of the visual outcomes studies entitled "Pharmacological recruitment of endogenous neural precursors to promote pediatric white matter repair: Establishing correlations between visual outcomes, saccadic function and MEG oscillations in children with demyelinating disorders in comparison to healthy control children". Her project focuses on the effect of demyelination on the structure of the eye, the way the eye works and how the eye and brain work together. She works on recruiting and consenting participants, scheduling their study visits, and maintaining the study database.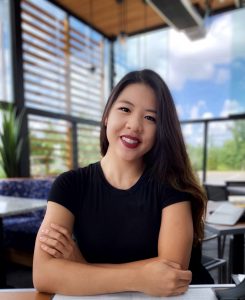 Olivia Lau
Clinical Research Project Coordinator
Olivia graduated from the University of Waterloo with an Honors Biochemistry Degree. She joined Dr. Yeh's team in 2019 and has previous experience coordinating clinical research studies in hematology and lymphoma at Sunnybrook Health Sciences Centre. She is primarily involved with the facilitation of various studies for pediatric patients with autoimmune encephalitis and MS.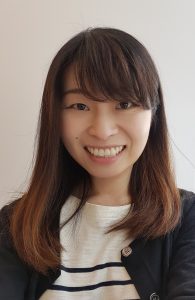 Carmen completed her BSc and MSc degrees in molecular microbiology at the University of Toronto. Her research interests include understanding how viral infections contribute to the development of autoimmune diseases. Her current research focuses on investigating the role of Epstein Barr virus (EBV) infection in the pathogenesis of pediatric-onset multiple sclerosis. In addition to her research activities, she is also involved in the management of the Neuroinflammatory Diseases Registry and biospecimen collection.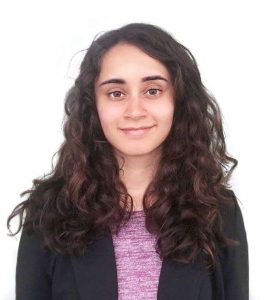 Nurin Chatur, MD
Pediatric Neurology Resident
Nurin completed a Bachelor of Arts (Honours in Psychology) at McGill University followed by medical school at the University of Calgary. She then moved to Toronto and is completing her pediatric neurology residency. Her current research project is a retrospective chart review examining the outcomes of patients with Acute Necrotizing Encephalopathy of Childhood.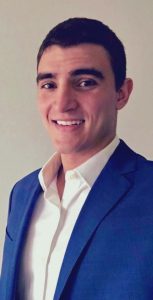 Thiago is completing his diploma in computer programming at George Brown College and he intends to pursue a Bachelor of Science in a near future. He joined Dr. Yeh's team as a research student. Thiago works on the development and maintenance of our physical activity app, and on developing computer programs that will facilitate our studies.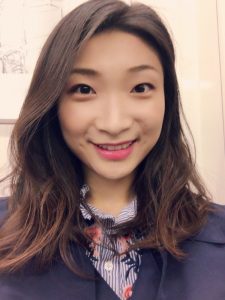 Laura Kim
Graduate Student, MSc Candidate
Riyeon (Laura) Kim had completed her undergraduate degree (Honours Life Sciences) at Queen's University. She is currently pursuing her master's degree in University of Toronto Institute of Medical Science. Her project is "Evaluating relationships between structural and functional visual pathway abnormalities in youth with demyelination: Visual evoked cortical magnetic responses and Optical Coherence Tomography (OCT)". She hopes to provide clear information on outcome metrics that can be used in clinical trials targeting the visual system in demyelinating disorders. It will set the stage for a future planned trial of neuroprotection in youth with demyelinating insults to the optic nerve. She also plans to collaborate with the field of health services and policy.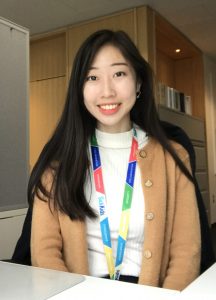 Mina Ly
Clinical Research Project Assistant
Mina completed her Honours Bachelor of Science at the University of Toronto with a double major in Biomedical Toxicology and Biochemistry, and has continued to stay to pursue her Master of Science in Applied Clinical Pharmacology. She has great interest in the study design and methodologies of clinical trials and has developed a new interest in non-pharmacological interventions such as physical activity. She believes her expertise in pharmacological interventions and her growing experience in non-pharmacological interventions will best prepare her for her future career field of interest in healthcare.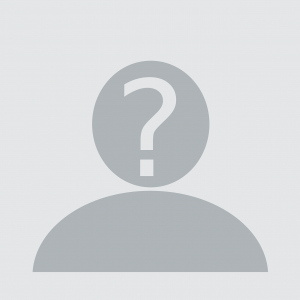 Kinga Szymczyk
Patient Care Info Coordinator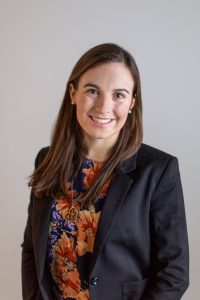 Lindsey Logan, MD MSc
Pediatric Neurology Resident
Lindsey is a paediatric neurology resident at SickKids. She grew up in Calgary and completed her BScH in Life Sciences at Queen's University. She then went to back Calgary to complete an MSc in Kinesiology (specializing in rehabilitation) as well as her MD. So far, Lindsey has been examining self-reported mental health, physical activity, and sleep for youth with neuroinflammatory disorders. In her free time, she enjoys exploring the ravines and running trails scattered throughout Toronto, and also finding new places to grab ice cream.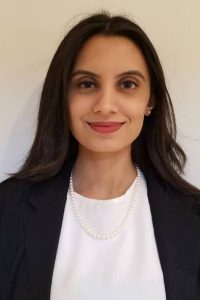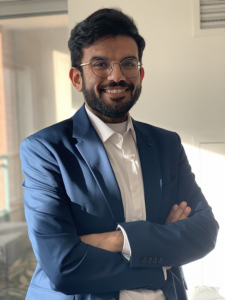 Mohammed AlQahtani, MD
Pediatric Neurology Resident
Mohammed is a resident physician at the Hospital for Sick Children pursuing his training in the field of child neurology. He obtained his Medical degree from IAU, Saudi Arabia in 2017. Mohammed has a keen interest in the growing field of epilepsy and is currently working on a research project that intends to understand the relation between Neuro-inflammatory disorders and drug resistant epilepsy.
Tory O'Driscoll
Summer Research Student (2017-2018)
Colin Wilbur, MD
Clinical Research Fellow (2016-2018)
Deepti Khopkar
Clinical Research Project Assistant/Patient Information Coordinator (2018)
Neda Ebrahimi, PhD
Clinical Research Project Coordinator (2017-2019)
Stephanie Grover
Clinical Research Project Manager (2013-2019)
Fahad Albassam
Postdoctoral Fellow (2017-2019)
Effie Viguiliouk
Clinical Research Project Coordinator (2019)
Zehra Kamani
Clinical Research Project Coordinator (2019)
Nilasha Thayalan
Summer Research Student (2019)
Renisha Iruthayanathan
Clinical Research Project Assistant (2017-2019)
Tara Feltham
Clinical Research Project Assistant/Patient Information Coordinator (2018-2020)
Austin Noguera
Clinical Research Project Coordinator
Lauren Sham
Pediatric Neurology Resident
Michelle Jaeggi
Pediatric Neurology Resident
Daniah Kurdi
Pediatric Neurology Resident