Neonatal Neuroscience Team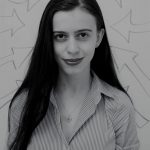 Etri Kocaqi, B.Sc.
Clinical Research Assistant
Etri Kocaqi is a Clinical Research Assistant currently working with Dr. Vann Chau on studies that investigate the relationship between congenital heart disease and brain development in neonates.  In the NeoNs lab, she is responsible for screening, recruiting and enrolling eligible patients. She also aids with data entry and sample collection. Etri Kocaqi aims to pursue a career in research investigating the use of epigenomic analysis in neurodevelopment disease diagnoses and treatment.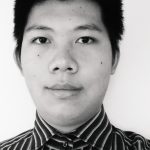 Yi Cheng Zhu, B.Sc.
Undergraduate Student
Yi Cheng is an undergraduate student currently studying Computer Science at the University of Toronto. He is currently working with Jessie Guo to develop and apply automated toolkits and pipelines in neuroimaging applications. Yi Cheng aims to apply Computer Science in the medical field, specifically in neuroimaging and signal processing.
Interested in joining our team?