Neonatal Neuroscience
NeoNs
Here are some highlight papers from the NeoNs group.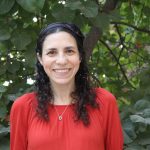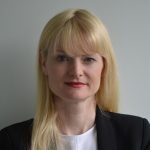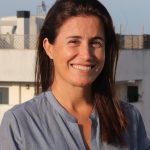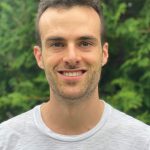 Jarred Garfinkle, MD
Assistant Professor – Department of Pediatrics, McGill University and Neonatologist – Montreal Children's Hospital, McGill University Health Centre, Montreal, Canada
Location and Size of Preterm Cerebellar Hemorrhage and Childhood Development – Preterm newborns can have bleeding in the cerebellum, which is an area at the back and bottom of the brain. We showed that the size and location of the bleeding within the cerebellum can predict later childhood motor and behavioural development.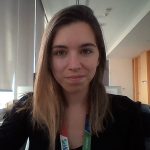 Alharbi HM, Pinchefsky EF, Tran MA, Salazar Cerda CI, Parokaran Varghese J, Kamino D, Widjaja E, Mamak E, Ly L, Nevalainen P, Hahn CD, Tam EWY. Seizure Burden and Neurologic Outcomes After Neonatal Encephalopathy. Neurology. 2023 May 9;100(19):e1976-e1984. doi: 10.1212/WNL.0000000000207202. Epub 2023 Mar 29.
Kamino D, Widjaja E, Brant R, Ly LG, Mamak E, Chau V, Moore AM, Williams T, Tam EWY. Severity and duration of dysglycemia and brain injury among patients with neonatal encephalopathy. EClinicalMedicine. 2023 Mar 23;58:101914. doi: 10.1016/j.eclinm.2023.101914.
Goswami I, Kamino D, Widjaja E, Paniccia M, Mitsakakis N, Moore A, Tam EWY. Early neonatal heart rate variability patterns in different subtypes of perinatal hypoxic-ischemic brain injury. Pediatr Res. 2022 Mar 15.
Tam EWY, Kamino D, Shatil AS, Chau V, Moore AM, Brant R, Widjaja E. Hyperglycemia associated with acute brain injury in neonatal encephalopathy. Neuroimage Clin. 2021;32:102835. doi: 10.1016/j.nicl.2021.102835. Epub 2021 Sep 28
Kamino D, Almazrooei A, Pang EW, Widjaja E, Moore AM, Chau V, Tam EWY. Evoked potentials are associated with abnormal glucose and brain injury in neonatal hypoxic ischemic encephalopathy. Clinical Neurophysiology. 2021 Jan; 132(1): 307-313.
Akiyama, A, Tsai J-D, Tam EWY, Kamino D, Hahn C, Go CY, Chau V, Whyte H, Wilson D, McNair C, Papioannou V, Hugh SC, Papsin BC, Yoshimoto S, Yamazaki Y, Miller SP, Ochi A. The effect of music and white noise on EEG functional connectivity in neonates in NICU. Journal of Child Neurology. 2020. Accepted
McDonald, KP, Connolly, JC, Roberts, SD, Ford, MK, Westmacott, R, Dlamini, N, Tam, EWY, & Williams, T. A tool to guide early intervention: The adapted Response to Stress Questionnaire for parents following neonatal brain injury. Journal of Pediatric Psychology. 2020;45:1005-1015.
Tam EWY, Chau V, Lavoie R, Chakravarty MM, Guo T, Synnes A, Zwicker J, Grunau R, Miller SP. Neurological examination findings associated with smaller cerebellar volumes after prematurity. Journal of Child Neurology. 2019 Sep; 34(10):586-592
Pinchefsky EF, Hahn CD, Kamino D, Chau V, Brant R, Moore A, Tam EWY. Hyperglycemia and glucose variability are associated with worse brain function and seizures on amplitude-integrated EEG in neonatal encephalopathy: a prospective cohort study. Journal of Pediatrics. 2019 Jun;209:23-32.
Williams TS, McDonald KP, Roberts SD, Westmacott R, Dlamini N, Tam EWY. Understanding early childhood resilience following neonatal brain injury from parents' perspectives using a mixed-method design. Journal of the International Neuropsychological Society. 2019 Apr; 25(4):390-402
Kamino D, Chau V, Studholme C, Liu M, Xu D, Barkovich AJ, Ferriero DM, Miller SP, Brant R, Tam EWY. Plasma cholesterol levels and brain development in preterm newborns. Pediatric Research. 2019 Feb;85(3):299-304.
Kamino D, Studholme C, Liu MY, Chau V, Miller SP, Barkovich AJ, Ferriero DM, Brant R, Tam EWY. Postnatal polyunsaturated fatty acids associated with larger preterm brain tissue volumes and better outcomes. Pediatric Research. 2018 Jan;83(1-1):93-101
Wagenaar N, Chau V, Groenendaal F, Kersbergen KJ, Poskitt KJ, Grunau RE, Synnes A, Duerden EG, de Vries LS, Miller SP, Benders MJ. Clinical Risk Factors for Punctate White Matter Lesions on Early Magnetic Resonance Imaging in Preterm Newborns. J Pediatr. 2017 Mar;182:34-40.e1.
Guo T, Duerden EG, Adams E, Chau V, Branson HM, Chakravarty MM, Poskitt KJ, Synnes A, Grunau RE, Miller SP. Quantitative assessment of white matter injury in preterm neonates: Association with outcomes. Neurology. 2017 Feb 14;88(7):614-622
Lim JM, Kingdom T, Saini B, Chau V, Post M, Blaser S, Macgowan C, Miller SP, Seed M. Cerebral oxygen delivery is reduced in newborns with congenital heart disease. J Thorac Cardiovasc Surg. 2016 Oct;152(4):1095-103.
Tam EWY, Chau V, Barkovich AJ, Ferriero DM, Miller SP, Rogers EE, Grunau RE, Synnes AR, Xu D, Foong J, Brant R, Innis SM. Early postnatal docosahexaenoic acid levels and improved preterm brain development. Pediatric Research. 2016 May;79(5):723-730.
Zwicker JG, Miller SP, Grunau RE, Chau V, Studholme C, Liu M, Brant R, Synnes A, Poskitt KJ, Stiver ML, Tam EWY. Smaller cerebellar growth and poorer neurodevelopmental outcomes in very preterm infants exposed to morphine. Journal of Pediatrics. 2016 May;172:81-87.e2.
Chakkarapani E, Poskitt KJ, Miller SP, Zwicker J, Xu Q, Wong DWT, Roland EH, Hill A, Chau V. Reliability of Early Magnetic Resonance Imaging (MRI) and Necessity of Repeating MRI in Noncooled and Cooled Infants With Neonatal Encephalopathy.  Journal of Child Neurology 2016 Apr; 31(5): 553-9.
Duerden EG, Guo T, Dodbiba L, Chakravarty MM, Chau V, Poskitt KJ, Synnes A, Grunau RE, Miller SP. Midazolam dose correlates with abnormal hippocampal growth and neurodevelopmental outcome in preterm infants. Ann Neurol. 2016 Apr;79(4):548-59. doi: 10.1002/ana.24601.
Zhu MY, Milligan N, Keating S, Windrim R, Keunen J, Thakur V, Ohman A, Portnoy S, Sled JG, Kelly E, Yoo SJ, Gross-Wortmann L, Jaeggi E, Macgowan CK, Kingdom JC, Seed M. The Hemodynamics of late-onset intrauterine growth restriction by MRI. Am J Obstet Gynecol. 2016 Mar;214(3):367.e1-367.e17
Sun L, Macgowan CK, Sled JG, Yoo SJ, Manlhiot C, Porayette P, Grosse-Wortmann L, Jaeggi E, McCrindle BW, Kingdom J, Hickey E, Miller S, Seed M. Reduced Fetal Cerebral Oxygen Consumption is Associated with Smaller Brain Size in Fetuses with Congenital Heart Disease. Circulation. 2015 Apr 14;131(15):1313-23.
Chau V, Synnes A, Grunau RE, Poskitt KJ, Brant R, Miller SP. Abnormal brain maturation in preterm neonates associated with adverse developmental outcomes. Neurology 2013 Dec 10; 81(24):2082-9.
Gano D, Sargent MA, Miller SP, Connolly MB, Wong P, Glass HC, Poskitt KJ, Chau V. MRI findings in infants with infantile spasms after neonatal hypoxic-ischemic encephalopathy. Pediatric Neurology 2013; Dec; 49(6): 401-5.
Wong DST, Poskitt KJ, Chau V, Miller SP, Roland E, Hill A, Tam EWY. Brain Injury Patterns in Hypoglycemia in Neonatal Encephalopathy. American Journal of Neuroradiology. 2013 Jul;34(7):1456-61.