Principal Investigator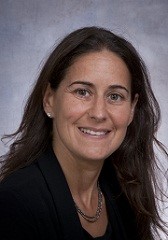 Dr. Robin Hayeems
Dr. Hayeems is a Scientist in Child Health Evaluative Sciences (CHES) at The Hospital for Sick Children (SickKids) and an Associate Professor in the Institute of Health Policy, Management and Evaluation (IHPME) at the University of Toronto. Dr. Hayeems is trained in genetic counselling (ScM, Johns Hopkins University), public health and bioethics (PhD, University of Toronto), health policy research (University of Toronto, IHPME Postdoctoral Fellowship) and health services research (University of Toronto, Institute for Clinical and Evaluative Sciences Postdoctoral Fellowship).
Hayeems' research focuses on the development and implementation of high quality genomic screening and diagnostic tools for the maternal-child health context. Using applied health services and policy research methods, her work focuses on the delivery, evaluation and governance of genomic screening and diagnostic tools in the prenatal, newborn and early childhood periods. As a member of several provincial advisory committees, her work informs and is informed by policy development in this area.
Research Staff
Viji Venkataramanan
Clinical Research Project Coordinator
Viji holds a Master's degree in Psychology and is interested in the field of genetics, child health, patient experience, arthritis and health policy. She is involved in a few projects and one of her main projects explores the trajectory of care following genetic testing including whole genome sequencing (WGS), especially in children with a heart condition. In addition, this project aims to understand the types of health services utilization and associated costs. She is also working on a study learning about the parents' journey of dealing with a newborn baby coupled with receiving an uncertain Newborn Screening Result.
Fun fact: Viji has lived in many countries and visited many more.
Stephanie Luca
Clinical Research Project Manager
Stephanie completed an Honours Bachelor of Science at the University of Toronto and a Master of Arts in social psychology at Wilfrid Laurier University. As a research coordinator in the Hayeems' lab, she plays a central role in our work to develop a novel outcome measure to capture the clinical utility of genetic testing. Skilled in qualitative research methods, she is also using semi-structured interviews to understand parents' perceptions of and experiences with whole genome sequencing (WGS). She recently received her certification in project management (PMP).
Fun fact: Stephanie enjoys listening to podcasts. Some favourites include Hidden Brain and Invisibilia.
Kate Tsiplova
Clinical Research Project Manager
Kate joined SickKids in June 2015. She works closely with Dr. Hayeems in her role of Project Manager for Dr. Wendy Ungar, who is an active collaborator of Dr. Hayeems. She is responsible for next generation sequencing costing and economic evaluations as well as knowledge synthesis initiatives including updates to the PEDE database. Kate obtained her Master of Science degree in biostatistics with additional expertise in health economics and environmental sciences.
Fun fact: Kate participated in one of the Bruce Trail's end-to-end hikes in 2017 and loves snowshoeing.

Jathishinie Jegathisawaran
Clinical Research Project Coordinator
Jathishinie's time is dedicated to costing and economics for a variety of projects in collaboration with Dr. Wendy Ungar involving next generation sequencing.  Other responsibilities include REB applications, assisting with grant applications and knowledge synthesis activities. Previously, she had worked at PATH in the area of Health Technology Assessment (HTA) and at NUHS.  Jathishinie completed her Bachelor's degree in Biochemistry and obtained her Master's in Health Economics.  She also has a certificate in Clinical Research Associate.
Fun fact: Jathishinie enjoys travelling and experiencing different cultures.
Meryl Acker
Clinical Research Project Manager
Meryl completed an Honours Bachelor of Science at Queens University and a Master of Science in Molecular Genetics at McMaster University. After completing her Master of Science, Meryl began working at SickKids acting as a research coordinator in cancer genetics, and then in neuromuscular research where her primary focus was coordinating clinical trials related to congenital myopathies. In 2019, Meryl began working under the supervision of Dr. Hayeems on a project called Care4Rare-SOLVE. This project explores the clinical utility of genome wide sequencing in order to address gaps and optimize delivery for families living with rare disease in Canada.
Fun fact: Meryl has a golden retriever puppy named Beaux (who is she slightly obsessed with…)
Yanara Marks (On Maternity Leave)
Administrative Assistant
Yanara holds a Honours Bachelor of Social Sciences from the University of Ottawa, as well as a certificate in Project Management. After completing her undergraduate degree, she spent two and a half years living in South-East Africa, coordinating and supporting projects in the health sector. Her interests include research administration, particularly as it relates to children's health which she transfers to her current role as Administrative Assistant. A natural planner and organizer, Yanara supports the research endeavours of the Hayeems Lab by supporting grant applications, managing calendars and meetings, and conducting general administrative functions.
Fun fact: Yanara was a background actor in the movie "Hairspray" – you may see her, somewhat blurry, in the background of one of the dance scenes.
Sabrina Jancsi
Administrative Assistant
Sabrina holds a Bachelor of Business Administration (Honours) from Brock University and a Bachelor of Science in Management from the European Business School in Germany, as well as a concentration in Human Resources. After completing her degrees, she spent four years working for a small non-for-profit organization, coordinating medical and educational campaigns in Peru and Ecuador. Sabrina has many interests, but some of the most recent ones include of health administration, women and children health, and social business models. As the administrative assistant in Hayeems' Lab, Sabrina supports the team through grant applications, calendar management, and general administrative tasks.
Fun fact: Sabrina enjoys traveling, learning of new cultures, and learning more languages. To date, she has been to 25 countries and is hoping to reach 30 before her 30 years of age.
Graduate Students
Master's Student
Kourtney Dunsmore

Kourtney completed her Honours Bachelor of Science at Western University majoring in Genetics and Biochemistry. Currently, she is completing a M.Sc. in health services research at the Institute of Health Policy, Management and Evaluation (University of Toronto). Her master's project explores factors associated with parents' decisions to pursue whole genome sequencing for their children. She is specifically interested in personal, familial, and cultural values and beliefs that may influence decision-making towards this new and complex diagnostic test. Kourtney hopes to continue to contribute to research focusing on the development, implementation and evaluation of genomic technologies.
Fun fact: Kourtney lived in Spain for half a year teaching English to two young boys, while learning (or attempting to learn) a new language herself.
PhD Student
Whiwon Lee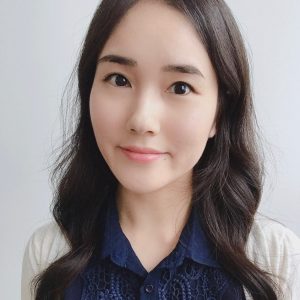 Whiwon is trained in genetic counseling (M.S., University of Minnesota) and practiced as a genetic counselor in Seoul, Korea, and in Minnesota, USA. Currently, she is pursuing a PhD degree in Health Services Research at the University of Toronto Institute of Health Policy, Management, and Evaluation (IHPME). Her main focus of research is the development and implementation of new genomics service delivery models to increase patient access and efficiency.
Fun Fact: In her spare time, she enjoys singing, reading, watching soccer, and cooking spicy food.
Postdoctoral Fellow
Celine Cressman
Recent Past Graduate Students
Shantel Walcott
Paul Azzopardi
Meredith Gillespie
Recent Past Summer Students
Ayushi Bhatt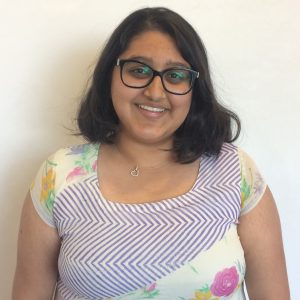 2017 – 2019
Western University
Suvarna Moharir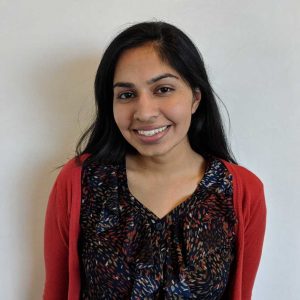 2018
Western University
Paul Azzopardi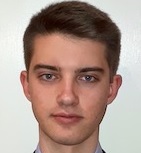 2019
University of British Columbia
Lab Photos