Hayeems and her team use novel research strategies to understand the impact of new genomic screening and diagnostic tests on families, health care providers, health care systems and society in order to optimize how they are implemented and used in clinical care.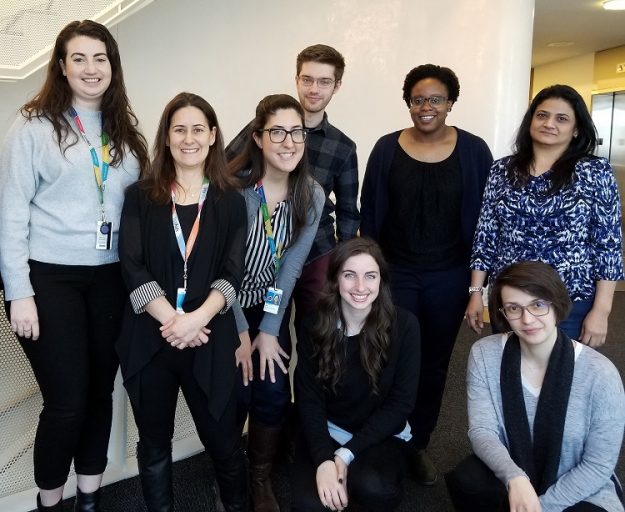 Recent Publications
Walcott SE, Miller FA, Dunsmorhaye K, Lazor T, Feldman BM, Hayeems RZ. Measuring clinical utility in the context of genetic testing: A scoping review. European Journal of Human Genetics, 2020.
Costain G, Walker S, Marano M, Veenma D, Snell M, Curti M, Luca S, Buera J, Arje D, Reuter MS, Thiruvahindrapuram B, Trost B, Sung WWL, Yuen RKC, Chitayat D, Mendoza-Londono R, Stavropoulos DJ, Scherer SW, Marshall CR, Cohn RD, Cohen E, Orkin J, Meyn MS, Hayeems RZ. Genome Sequencing as a Diagnostic Test in Children With Unexplained Medical Complexity. JAMA Network Open, 2020.
Bombard Y, Hayeems RZ. How digital tools can advance quality and equity in genomic medicine. Nature Reviews Genetics, 2020.