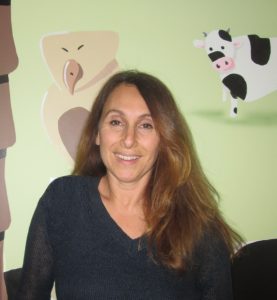 Dr. Karen Gordon is a professor in the Department of Otolaryngology-Head & Neck Surgery and a graduate faculty member in the Institute of Medical Science at the University of Toronto. She works at SickKids as a Senior Scientist in the Research Institute and as Director of Research of Archie's Cochlear Implant Laboratory. She is a member of the Cochlear Implant team, which is responsible for determining candidacy for cochlear implantation of children applying to the program and monitoring children who are using either a single cochlear implant or bilateral cochlear implants. Dr. Gordon received her PhD (2005) and B.Sc. (1991) at the University of Toronto and her MA in audiology (1993) at Northwestern University. She is a registered Audiologist (reg. CASLPO, CCC-A), a Fellow of the American Academy of Audiology (AAA), and a member of the Association for Research in Otolaryngology (ARO) and the Society of Ear, Nose and Throat Advances in Children (SENTAC).
Research Interests and Activities
Dr. Gordon's research focuses on auditory development in children. Her early work examined the role of a unilateral implant to promote changes in the auditory brainstem, thalamus and cortex. She is presently examining ways to improve auditory development and hearing for children who are deaf through the use of bilateral cochlear implants. Further improvements may be realized by her collaborative studies on the use of vision and vestibular information to help hearing, and new cochlear implant technologies. Dr. Gordon has been awarded grant funding for her work from the Canadian Institutes for Health Research, the Ontario Government, the Ontario Physicians' Services Incorporated Foundation, and the SickKids Foundation.
Distinctions and Awards
Dr. Gordon became the inaugural recipient of the Bastable-Potts Health Clinician Scientist Award in Hearing Impairment in 2014 and the Cochlear Americas Chair of Auditory Development in 2016. Prior to that, she was recognized for her research by being elected to the Collegium Oto-Rhinolaryngologicum Amicitiae Sacrum (CORLAS) in 2011 and received an Early Researcher Award from the Government of Ontario in 2009. She has authored many publications and is regularly invited to speak about her research. The work is a team effort with award winning contributions by students she supervises. Her main collaborators are Dr. Blake Papsin with whom she co-chaired the International Symposium on Objective Measures in Auditory Implants in Toronto in 2014 and Dr. Sharon Cushing.
Contact Information
The Hospital for Sick Children
Cochlear Implant Laboratory
Phone: 416-813-6683
Fax: 416-813-5036
email: karen-a.gordon@sickkids.ca