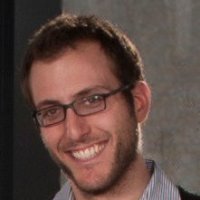 Petros Pechlivanoglou, PhD, is a Scientist at The Hospital for Sick Children's Research Institute and an Assistant Professor at the University of Toronto's Institute of Health Policy, Management and Evaluation. After studying economics in his native Greece, he received both a Master's in econometrics and a PhD in health econometrics from the University of Groningen. His research interests include: the use of health decision analysis in economic evaluation; bridging evidence synthesis, administrative data and decision analysis; and the application and extension of predictive models in health economics. In his spare time, he enjoys playing and performing traditional Greek music and explaining to people how to pronounce his last name.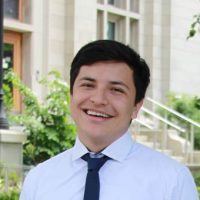 David Rios holds a Masters in Economics from McMaster University where he also completed his undergraduate studies in economics and political science. His research interests are primarily in health economics and reproducible research. Outside of work, he loves camping, trivia, and the Blue Jays. You can follow him on Twitter.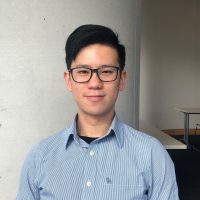 Alan Yang holds a Master of Science in Biostatistics and a Honours Bachelor of Science in Statistics from the University of Toronto. He is currently working as Clinical Research Project Assistant in Child Health Evaluative Sciences at The Hospital for Sick Children, focusing on implementations of decision analysis in the R software and statistical applications for health economics. During his graduate studies, he worked at St. Michael's Hospital, where he conducted statistical analyses on observational studies. Outside of work, he enjoys playing basketball, swimming and trying out different cuisines.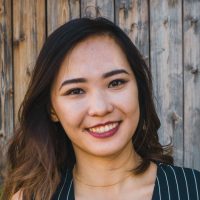 Linda Luu holds a Master of Science in Biostatistics from the University of Toronto. She completed her undergraduate studies at McMaster University where she received an Honours Bachelor of Science in Biology. Her current work at The Hospital for Sick Children focuses on simulation modeling and data analysis to support health decision making. During her Graduate studies, she worked at the Institute for Work & Health where she developed mortality estimates for different smoking levels using national survey data. In her spare time, Linda enjoys baking, photography, and playing video games.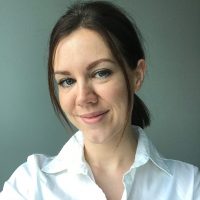 Yanara Marks completed her Honours Bachelor of Social Sciences at the University of Ottawa, and holds a certificate in Project Management. After her undergraduate degree, she spent two and a half years living in Southeast Africa, coordinating and supporting projects in the health sector, focused around HIV and AIDS. Her interests include research administration, particularly as it relates to children's health, which she transfers to her current role as Administrative Assistant. A natural planner and organizer, Yanara supports the team's research endeavours through calendar management, supporting grant applications, budget and financial management, assisting with recruitment activities, and conducting general administrative functions. She is passionate about travelling and experiencing different cultures.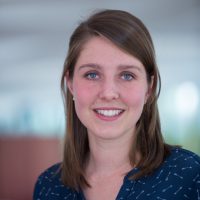 Eline Krijkamp, M.Sc, has a paradoxical relationship with choice: she doesn't like having to make choices, sometimes experiences too much choice, and yet, she is very enthusiastic about modelling choices in the field of medical decision making. Eline has a background in biomedical science and health economics, and is currently working on her Master's of Epidemiology at Erasmus MC, in the Netherlands, where she is supervised by professor Myriam Hunink (Erasmus MC) and associate professor Petros Pechlivanoglou (University of Toronto and THETA). She is also on an educational innovation project at the Netherlands Institute of Health Sciences. In her spare time, Eline loves (healthy) food, traveling and sports. You can improve her quality of life by asking her to join sporting events and by preventing her from too much choice by sharing your best recipes, travel experiences, or giving her restaurant recommendations.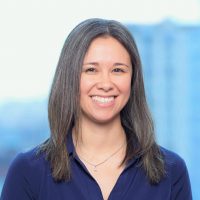 Jaclyn Beca is a Health Economist and Manager of the Pharmacoeconomics Research Unit at Cancer Care Ontario, where she helps assess and interpret cost-effectiveness of new therapies. Her interests include economic evaluations, health services research, and real-world evidence in oncology, and in enhancing the role of pharmacoeconomic evidence in reimbursement decision-making. She is pursuing her PhD in Health Services Research at the University of Toronto. Outside of work, she is a huge Raptors fan.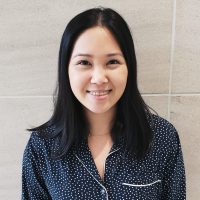 Frances Simbulan is a graduate student in the Health Services Research (Health Technology Assessment stream) program at the Institute of Health Policy, Management, and Evaluation at University of Toronto (UofT). She completed her Honours Bachelor of Science at UofT and her Master of Science in Biomedical Toxicology at University of Guelph. Prior to starting her HSR-HTA studies, she worked as a Research Project Coordinator in Genetics and Genome Biology at the SickKids Research Institute, where she was involved in preclinical development of an immunotherapy candidate for acute lymphoblastic leukemia in collaboration with a clinical stage immuno-oncology company. Frances' research interests include HTA methodologies, economic evaluation of paediatric oncology interventions and the use of genetic testing in paediatric settings. For her graduate research work, Frances seeks to evaluate the cost-effectiveness of the MIPOGG (McGill Interactive Pediatric OncoGenetic Guidelines) genetic referral approach in paediatric patients at risk for cancer predisposition syndrome.
Previous Graduate Students