The blood vessels of the lungs comprise their own unique circulatory system, with distinct properties to those in the systemic circulation. The pulmonary vasculature is tasked with maintaining a low resistance to flow, guiding hemoglobin to the best-oxygenated regions of the lung, and with feeding immune cells of the lung for their continuous surveillance.
A wide variety of genetic and/or environmental conditions can affect the pulmonary vasculature. One such condition is pulmonary hypertension, which is a disease characterized by abnormal remodeling of the lung vasculature, leading to elevated pulmonary arterial pressure, right ventricular failure, and death.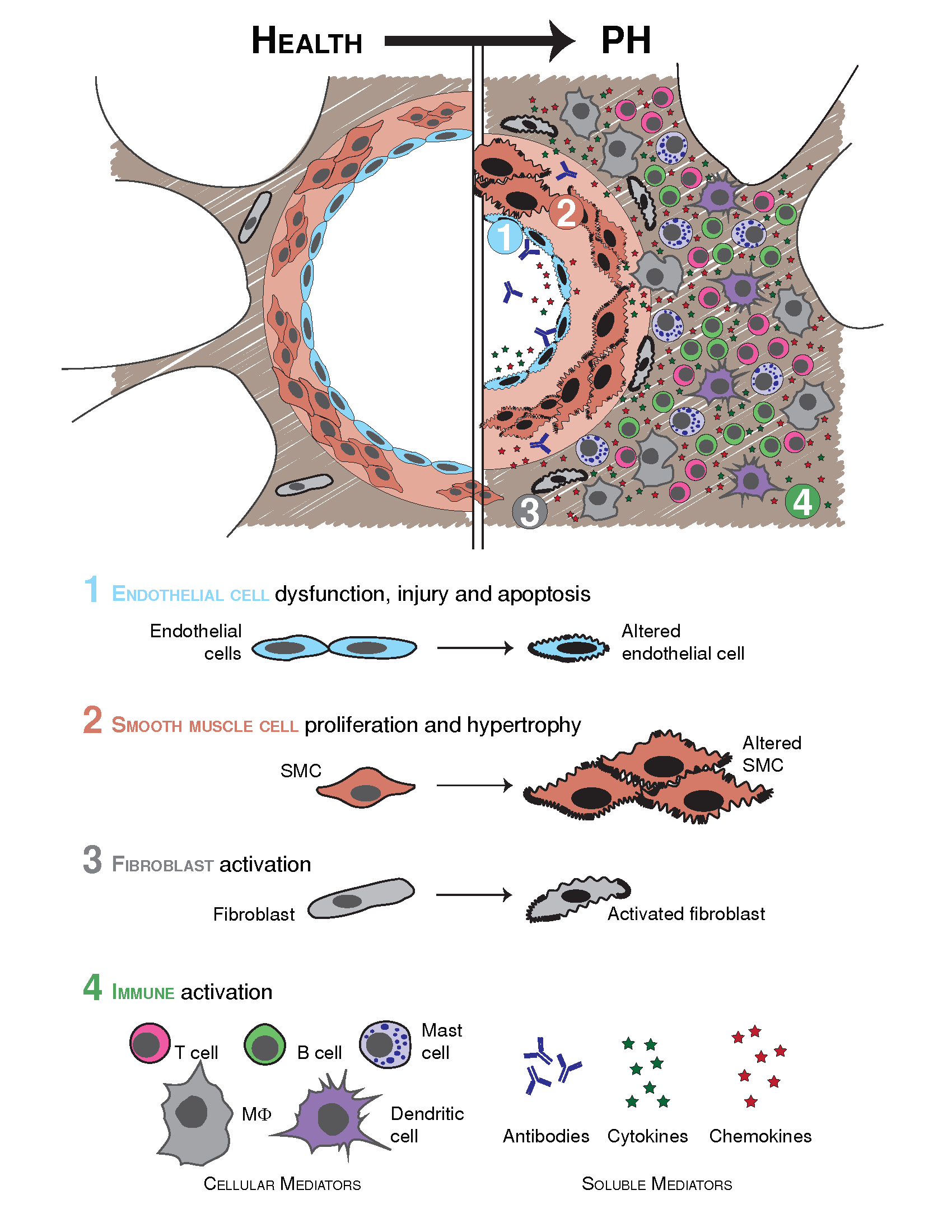 Our lab studies the interface between the immune system and the pulmonary vasculature in health and disease. We study dysfunction in innate and adaptive immunity as it relates to pulmonary vascular disease, using cell culture, in vivo models, and patient-derived samples, with the ultimate goal of improving our understanding of this devastating disease, and designing novel classes of treatment.
Huge Thanks to our Sponsors!