Dr. Freda Miller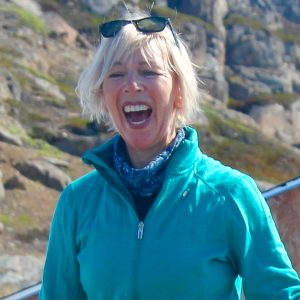 Freda Miller, PhD, is a cell and molecular developmental neurobiologist at The Hospital for Sick Children (SickKids) Research Institute and Professor at the University of Toronto.  She obtained her B.Sc. in Biochemistry at the University of Saskatchewan, her PhD in Medical Sciences from the University of Calgary and completed her postdoctoral training at the Scripps Research Foundation.  She then held faculty positions at the University of Alberta and the Montreal Neurological Institute at McGill University prior to moving to her current position in 2002.
Freda is the Canada Research Chair (Tier 1) in Developmental Neurobiology, a Fellow of the Royal Society of Canada, a Fellow of the American Association for the Advancement of Science, and was a Howard Hughes Medical Institute International Research Scholar.  She is the past President of the Canadian Association for Neuroscience, the International Society for Developmental Neurobiology and Secretary, Treasurer and Council member for the Society for Neuroscience.
Freda has authored more than 140 scientific papers, reviews and book chapters, and has 15 issued and pending patents. She is best known for her studies of nervous system and skin stem cells and of neuronal growth, survival and death.  Major findings from her laboratory have provided evidence that adult human and rodent dermis contains a stem cell important for wound healing and skin integrity that can be used for the repair of spinal cord injury, that the p75 neurotrophin receptor mediates neuronal death and axon degeneration, and that one way genetic disorders cause cognitive dysfunction is by perturbing how stem cells build the brain and nervous system.
Dr. David Kaplan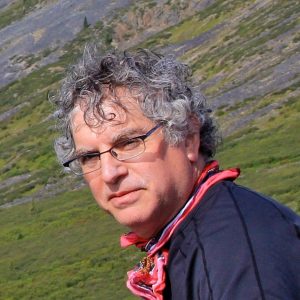 David Kaplan, PhD, is a molecular and cellular neurobiologist focused on cell signalling. He is a Senior Scientist at The Hospital for Sick Children (SickKids) Research Institute and Professor in the Department of Molecular Genetics at the University of Toronto.  A native New Yorker, he obtained his bachelor of arts from Clark University, his PhD from Harvard University, and completed his postdoctoral training at the University of California, San Francisco. He was formerly a laboratory head at the National Cancer Institute in Maryland, Head of the Brain Tumor Research Centre at McGill University, Head of the Cancer Research Program at SickKids Research Institute in Toronto, and science chair of Brain Canada.
Among his honours are the Canada Research Chair (Tier I) in Cancer and Neuroscience, Barbara Turnbull Award for Spinal Cord Injury Research from the CIHR and Neuroscience Canada, William Feindel Chair in Neurooncology at the Montreal Neurological Institute/McGill University, and the Harold E. Johns Award for 'Most Outstanding Applicant for a Canadian Cancer Society Research Scientist Award' from the National Cancer Institute of Canada.
David shares a lab with his wife, Freda Miller, working on how stem cells build and maintain the brain, and discovering drugs that mobilize our stem cells to enhance and repair the aging or injured brain and skin, and to treat childhood cancers and adult brain tumors.  He is best known for co-discovering, as a graduate student, the signalling protein PI3-kinase (Cell 1987), and discovering the Trk/Nerve Growth Factor receptor when his lab was at the NIH (Nature, Science 1990). He has published almost 200 research papers with over 40,000 citations. David, with Freda, founded the biotechnology companies Aegera Therapeutics and Reveille Inc. to bring their research discoveries in the cancer, nerve degeneration and stem cell fields to the clinic. David moved to Canada 20 years ago, attracted to the promised land of collaboration, great trainees, and perfect weather.