Dr. Lili-Naz Hazrati, Principal Investigator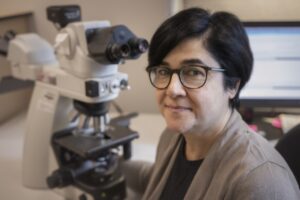 Dr. Lili-Naz Hazrati (MD, PhD, FRCPC) is a Staff Neuropathologist at The Hospital for Sick Children in the Department of Paediatric Laboratory Medicine, and is an Associate Scientist at SickKids Research Institute. She obtained a PhD in neurobiology at Laval University, under the supervision of Dr. Andre Parent, followed by postdoctoral training at Yale University under the supervision of Dr. Goldman-Rakic and at the University of Montreal with Dr. Richard Robitaille. Afterwards, she obtained her medical degree from University of Montreal with residency training at University of Toronto in neuropathology.
The focus of Dr. Hazrati's research is identifying molecular mechanisms driving neurodegeneration and various brain diseases induced by brain trauma, the hypotheses for which are generated from observations made in human brains. These hypotheses are explored in various animal models of concussion, in vitro cell culture experiments. Using these techniques, Dr. Hazrati's lab has identified DNA damage-induced cellular senescence as a potential driver of the chronic effects of brain trauma, and have identified potential treatment strategies for personalized therapy approaches. Dr. Hazrati has received funding from both the Canadian Institutes of Health (CIHR) and National Institute of Health (NIH) for this research project.
Nicole Schwab, PhD Candidate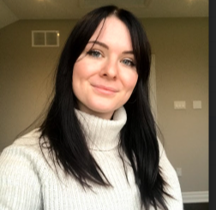 Nicole Schwab (M.Sc.) is a PhD candidate at the University of Toronto in the Department of Laboratory Medicine and Pathobiology. She uses a human brain bank, an animal model of brain injury, and various in vitro cell culture models to characterize the pathophysiological mechanisms of mild traumatic brain injury (mTBI). In specific, Nicole studies the role of DNA damage-induced cellular senescence in post-mTBI brain disease and cognitive impairment, and has identified viable pharmacological treatment targets. Outside of the lab, Nicole loves cats, metal, and The Real Housewives.
Emily Leung, M.Sc. Candidate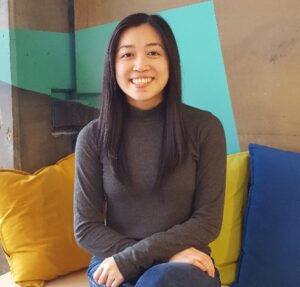 Emily Leung (B.Sc.) is an M.Sc. candidate with a strong interest in neuroscience. Her project focuses on the effects of inefficient DNA repair following mild traumatic brain injury in mice, and how this process contributes to sex-specific outcomes post-injury. She previously completed her undergraduate studies at Western University before joining the Hazrati lab in 2020. In her free time Emily enjoys watching sitcoms, sewing, spending time with friends, and drinking a good cup of coffee.
YoungJun Ju, Laboratory Technician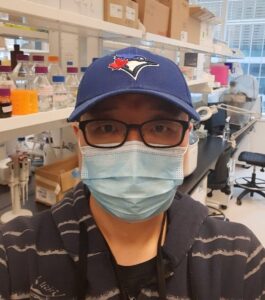 YoungJun Ju (PhD) studied cancer metabolism and its therapeutic targets in breast cancer research at University Health Network (UHN) as a post-doctoral fellow before joining the Hazrati Lab. He completed his PhD in medical biotechnology in Lakehead university (Thunder Bay, ON). He has vast experience with molecular and genetic analysis, such as WB, qPCR, MS/MS, cloning, and sequencing. He is interested in cellular senescence in the brain, and his research is on screening and defining the factors of senescence of mTBI and the brain. He likes spending time thinking about creative ideas, helping colleagues' projects, and talking about the research or interesting topics. He loves watching Youtube, sports, animation, and webtoon (cartoon).
Cherrie Zhu, Undergraduate Student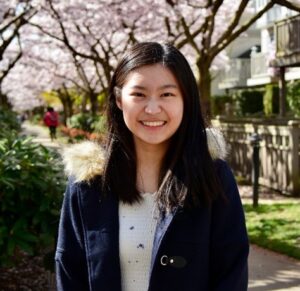 Cherrie is a third-year undergraduate student studying Neuroscience and Pathobiology. She is interested in exploring the neuropathology underlying chronic traumatic encephalopathy, especially in relation to the cognitive and behavioural changes observed throughout the lifetime of affected individuals! In her free time, she enjoys baking, skiing, and caring for her plants.