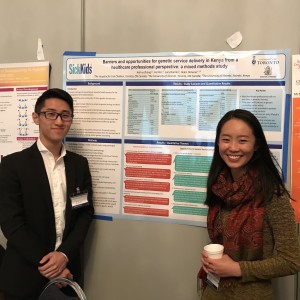 Students present their research at a national conference, Fall 2017.
Research Trainees
Dr. Dimaras is currently recruiting for the following positions:
Post-doctoral fellow with experience in global health and ophthalmology / vision science
In 2019, candidates for the following positions will be sought: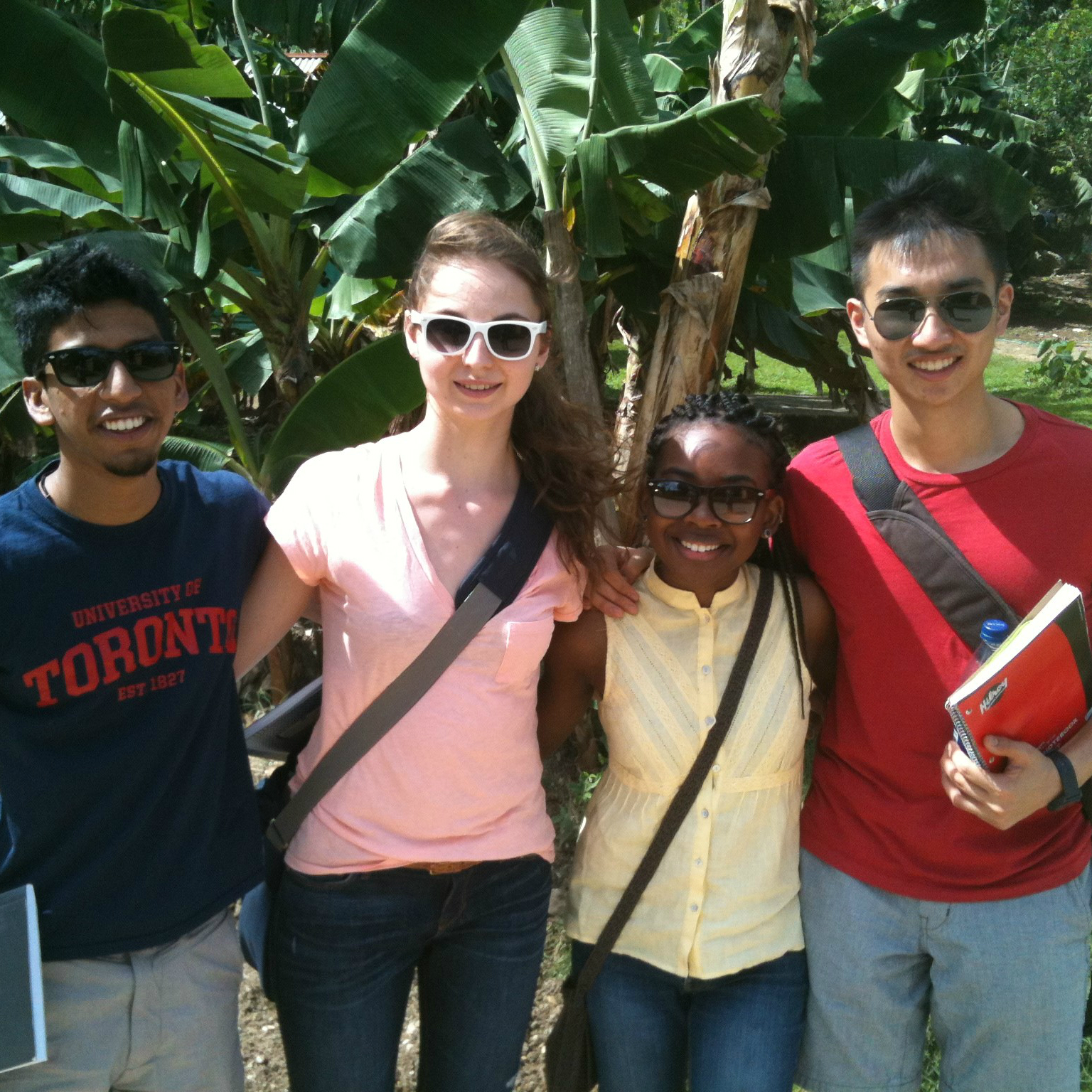 Student research team in La Romana, Dominican Republic, February 2014.
Global Health Research (HMB323H1S) – Human Biology Program, University of Toronto
Students in this course will: learn about current trends in global health research; critically examine published global health research studies; identify scientific, ethical and political challenges and opportunities in global health research; design a global health research study and develop a grant proposal to fund it; explore ways to foster impactful cross-cultural research collaborations.
Select students may have the opportunity to participate in a related international course module (ICM) during Reading Week.
Website: Global Health Research (HMB323H1S)
Photo Galleries: ICM 2014 | ICM 2017 | ICM 2018 | ICM 2019 |
---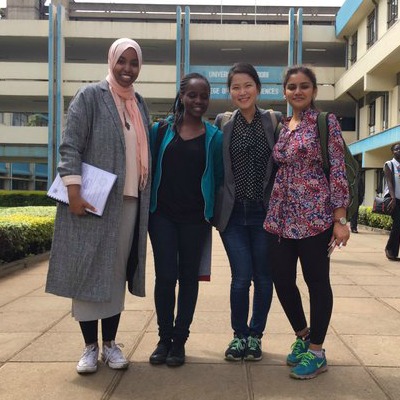 University of Toronto undergraduate and graduate students during their placement at the University of Nairobi, Summer 2016.
Enhancing Education in Health & Science – University of Toronto & University of Nairobi Queen Elizabeth II Diamond Jubillee Scholars Program
The University of Toronto is partnering with The University of Nairobi to enhance education in health and basic sciences by increasing opportunities for students to engage in collaborative research at both institutions. Opportunities exist for undergraduate and graduate student to engage in 3 month research placements in summer, fall and winter semesters.
Website: Queen Elizabeth II Diamond Jubillee Scholars Program
Photo Galleries – Kenya: 2016 | 2017 | 2018 Summer | 2018 Fall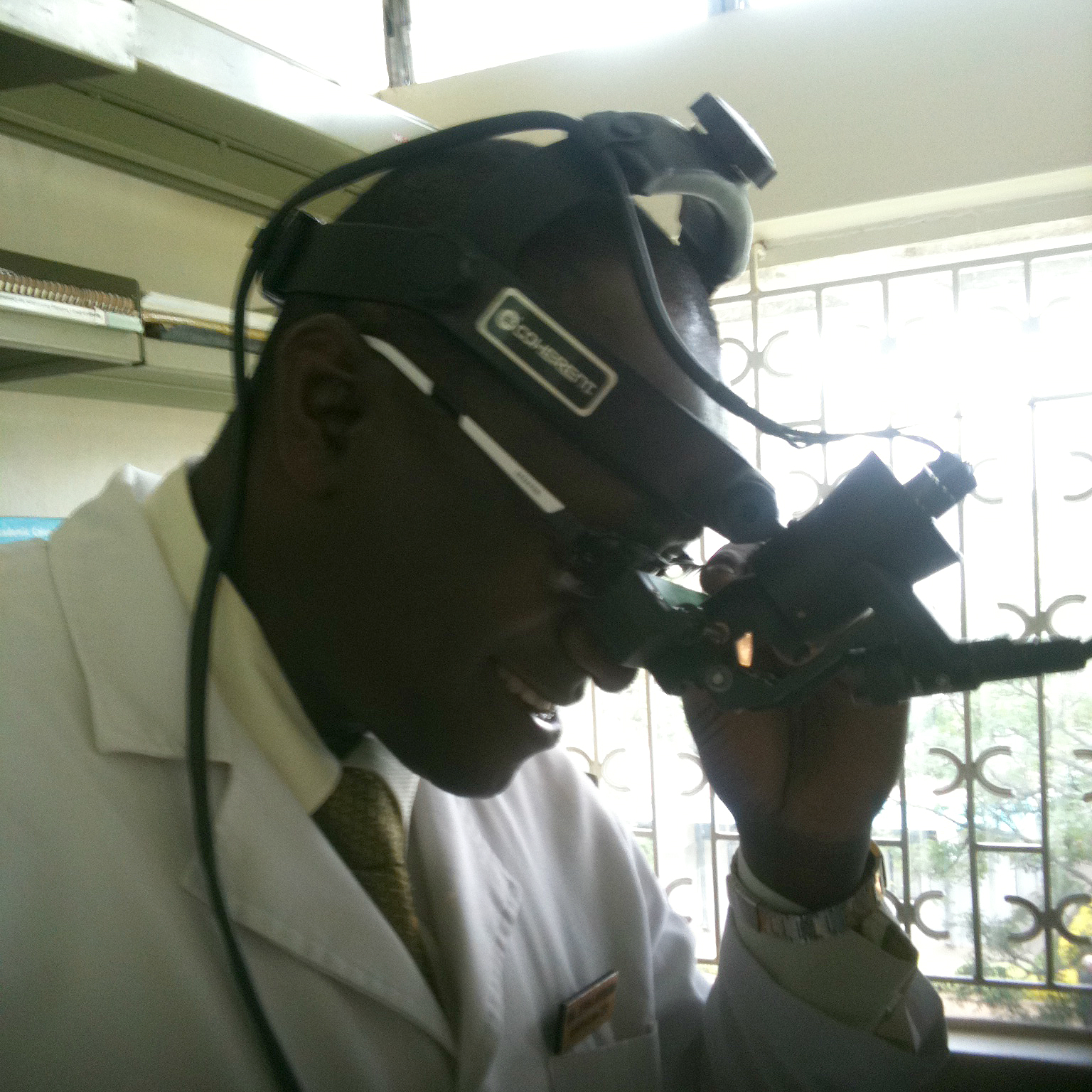 An ophthalmologist uses an indirect ophthalmoscope.
Innovation and Technology for Global Health Course Module – Global Health Education Initiative, Post-Graduate Medical Education, University of Toronto
This course module is an elective for residents and fellows enrolled in the Global Health Education Initiative certificate program. Participants explore the role of research and innovation in global health, and learn to critically appraise the value of promising technologies in various settings.
Website: Innovation and Technology for Global Health Course Module