Jaina Negandhi
Clinical Research Project Manager
Neurosciences & Mental Health
Phone: 416-813-6683
Email: jaina.negandhi@sickkids.ca
Jaina completed her MEng in Biomedical Material Science (2004) at the University of Manchester, UK. She moved to Canada in 2006 and began working at Sickkids in 2007 as a research project Manager under Dr. Robert Harrison. She continued on to obtain another MSc in physiology (2012)   while working for Dr. Harrison ,where she analysed and processed ABR's in animal studies and worked on microscopy techniques such as SEM and Laser thin sheet Microscopy. She moved to the Cochlear Implant Lab at SickKids in April 2018 where she is involved in lab management, clinical trials, and data collection (including EEG recordings).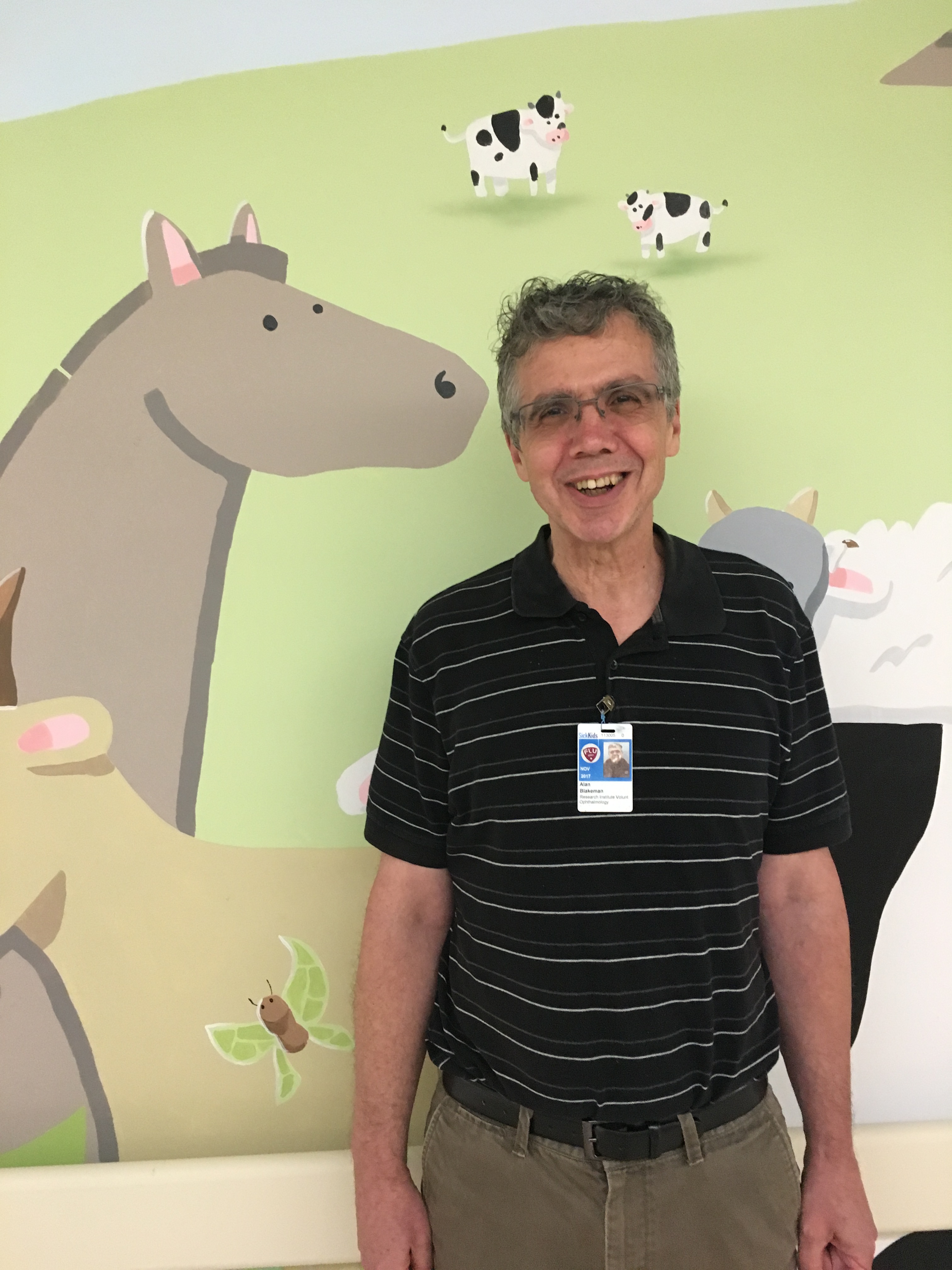 Alan Blakeman
Clinical Research Project Coordinator
Neurosciences & Mental Health
Phone: 416-813-6683
Email: blakeman@sickkids.ca
Alan completed a technologist course in 1980. From 1981 – 2005 , he worked as research assistant / application programmer in ENT at the University  of Toronto and studied  eye-head coordination and balance. In 2006, Alan switched to Ophthalmology at SickKids and continued to research eye movements and  balance. In 2018 he joined Archie's Cochlear Implant lab to support data collection, processing and analyses in studies including investigations of balance in children with hearing loss.

Carmen McKnight
Clinical Research Project Coordinator
Communication Disorders
Phone: 416-813-6683
Email: carmen.mcknight@sickkids.ca
Carmen completed her B.Eng (2009) and M.A.Sc (2012) in mechanical engineering at Dalhousie University, where she focused on bone conducted sound and the three-dimensional vibratory response of human skulls. She joined the Cochlear Implant Lab in October 2014 and currently supports lab members in their stimulus delivery, data processing, and analysis tasks. She is also involved in the vestibular testing of cochlear implant users.

Melissa Hazen
Clinical Research Project Assistant
Neurosciences & Mental Health
Clinical Audiologist
Communication Disorders
Reg. CASLPO
Phone: 416-813-6683
Email: melissa.hazen@sickkids.ca
Melissa Hazen is a registered Audiologist (reg. CASLPO, SAC) who completed her HBSc at the University of Toronto and her MSc in Audiological Science at University College London (UCL), UK. She works as a Clinical Audiologist at SickKids Department of Communication Disorders, specializing in vestibular & balance testing and clinical assessments of patients enrolled in Ontario's Infant Hearing Program (IHP). Melissa holds an appointment as a lecturer in the Department of Otolaryngology – Head & Neck Surgery at the University of Toronto's Temerty Faculty of Medicine.
Since arriving at SickKids, Melissa has worked with Dr. Sharon Cushing to develop and expand the Vertigo Clinic, which is a part of the ENT Clinic dedicated to the 'dizzy' patient. By joining the team, she helped to establish the first interdisciplinary paediatric vestibular program in Ontario. Wanting to continue the growth of the program, she joined Archie's Cochlear Implant Laboratory as a Research Audiologist alongside her clinical work to further understand the impact of vestibular function and dysfunction in children and its association with hearing loss and development.