Visiting Scientist / Post-Doctoral Fellows
Carly A Anderson, PhD, BSc
Lab phone: 416-813-6683
Email: carly.anderson@sickkids.ca
Dr Carly Anderson is a post-doctoral research fellow in the Cochlear Implant Lab. Carly joined the lab in February 2019 when she was awarded the LiUNA! Fellowship for Research Innovation and was selected to receive the Kimel Family Fellow award.. She completed her PhD in Clinical Neuroscience at The University of Nottingham under the supervision of Prof Doug Hartley, Dr Ian Wiggins, and Dr Pádraig Kitterick. Prior to this, she received a BSc in Psychology from The University of Surrey.
Carly's research focuses on understanding how the brain reorganises during deafness and after cochlear implantation, and how it impacts on a person's ability to hear with their cochlear implant. Her research has involved using a brain imaging method called fNIRS (functional near-infrared spectroscopy) to understand the interaction between hearing and visual speech (lip reading) in adult CI users. At SickKids, Carly will be working in collaboration with researchers at the Sunnybrook Research Institute and will use EEG and behavioural tests to look at brain reorganisation and audio-visual processing in children using cochlear implants.
Prior to joining SickKids, Carly worked as a Research Programme Manager at the UK charity Action on Hearing Loss. Her grandparents were congenitally deaf, and she continues to improve her British Sign Language skills. Carly is committed to communicating research to the public in an accessible way and ensuring that people with hearing loss are at the centre of her work.
Websites: https://www.researchgate.net/profile/Carly_Anderson7,  https://www.linkedin.com/in/carly-anderson-ba7a57167/
Hyo-Jeong Lee, M.D., Ph.D.
Lab phone: 416-813-6683
Email: hyo.lee@sickkids.ca
Hyo-Jeong Lee is a visiting scientist in the Cochlear Implant Lab. She had completed her residency training in Seoul National University Hospital and received her Ph.D. in Neuroscience-Otolaryngology at Seoul National University in Seoul, South Korea. From 2003 to 2007, she worked in Paris as a post-doctoral fellow at University of Pierre et Marie Curie under supervision of Dr.Anne-Lise Giraud. Currently, Dr.Lee is an associate professor of Otolaryngology in Hallym University(South Korea) and Director of Laboratory of Brain & Cognitive Sciences for Convergence Medicine. Dr. Lee joined our cortical EEG project in 2018 with the support of Korean National Research Foundation.
Her research interest is in brain plasticity following audio-vestibular sensory loss and recovery. Dr.Lee's research involved using PET(FDG and O-15 water), fMRI and structural brain imaging. Her previous works have revealed the clinical application of the cross-modal plasticity in deaf CI users and cortical mechanism of vestibular compensation in patients with unilateral vestibular loss.
Hyo-Jeong was awarded the Polizer prize (2011) with a O-15 water PET study about audio-visual processing in CI users. She serves for the Korean Society of Otology and is a member of the Korean Human Brain Mapping Society. She is also a proud mother of two amazing boys.
Hillary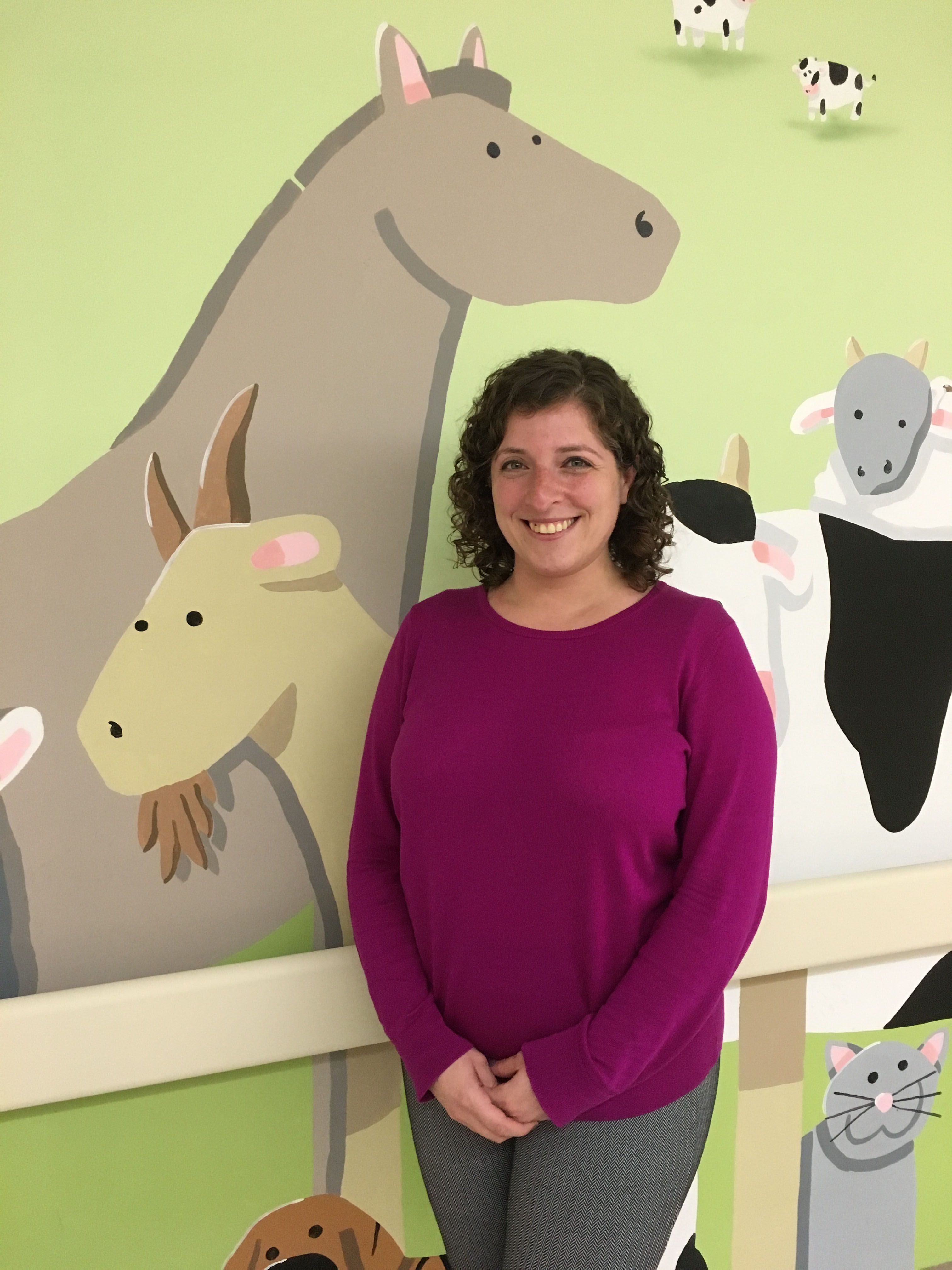 Ganek, PhD, CCC-SLP, LSLS Cert. AVT
Lab Phone: 416-813-6683
Email: hillary.ganek@sickkids.ca
Hillary Ganek is a postdoctoral research fellow in the Cochlear Implant Lab. She completed her PhD in rehabilitation sciences at the University of Toronto under the supervision of Dr. Alice Eriks-Brophy. Her research interests include the use of daylong recordings to investigate the natural language and auditory environments of families of children with hearing loss. She believes these methodologies can lead to more individualized intervention strategies.
Prior to beginning her research career, Hillary received a BA in linguistics from McGill University and an MA in speech-language pathology from Northwestern University. She worked clinically as a speech-language pathologist and certified auditory-verbal therapist at the Cora Barclay Centre in Australia and in the cochlear implant clinic at Johns Hopkins. Hillary also volunteers with the Global Foundation for Children with Hearing Loss, training interventionists in Vietnam.